2020 Honda Civic Type R First Reviews Are Out; Should We Get Hyped About It?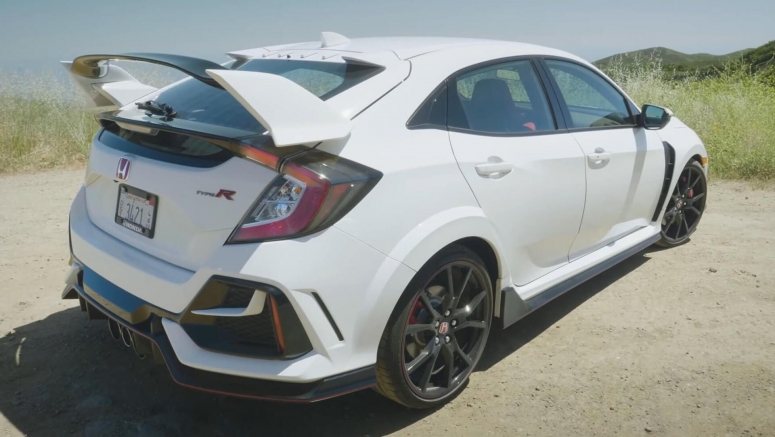 Honda has refreshed the Civic Type R for the 2020MY with updated looks, a retuned chassis and new features, so have they done a good job?
That's what we're about to find out, as Honda's rival to the Volkswagen Golf  R / GTI TCR and Ford Focus ST got put to the test by the media recently, so get ready to spend more than an hour checking out the strong and weak points of the facelifted Japanese front-wheel drive hot hatch.
Read Also: All-New 2022 Honda Civic Type R Makes Spy Debut With Softer Lines, Similar Massive Wing
Despite looking pretty much the same as before, the 2020 Civic Type R does feature a slightly bigger grille that helps keep the engine cool. The lower grille feeds air into the intercooler and it also features other vents that chill the brakes and make it more stable. New body-colored accents have been added to both bumpers, the front apron is new and the rear wing is also present.
Beyond that, Honda tweaked the chassis, making the adjustable dampers even more responsive. The bushings are stiffer, and the car comes with new lower-friction ball joints as well. The brakes haven't escaped the company's attention either, and these result in a firmer middle pedal, a nice feature in any car, never mind a performance one like the Type R.
Power still comes from a 2.0-liter turbocharged four-cylinder, which retains the output of its predecessor at 306 HP (310 PS / 228 kW) and 295 lb-ft (400 Nm) of torque. It works in conjunction with a limited-slip differential and six-speed manual transmission, directing power to the front wheels. A novelty is that you can now technically hear the lump more clearly, as an active engine noise generator that makes the engine more audible in the cabin is part of the package – something we're not so sure everyone will appreciate.
The interior has been modestly refined, with microsuede wrapped around the steering wheel and a new gearshift lever with an aluminum knob that harks back to performance Hondas of the past. Elsewhere, the cockpit remains colorful and youthful, with lots of practical storage spaces, bucket seats up front that look less comfortable than they actually are, a good-sized rear bench and a more than decent cargo area behind it.
Pricing starts at nearly $38,000, so should the facelifted Type R be on your shopping list if you're out for a hot hatch? This would be a good time to take that lunch break and find out.