2020 Honda Cr - V Hybrid Arrives In U.s. Dealers Priced From $28,870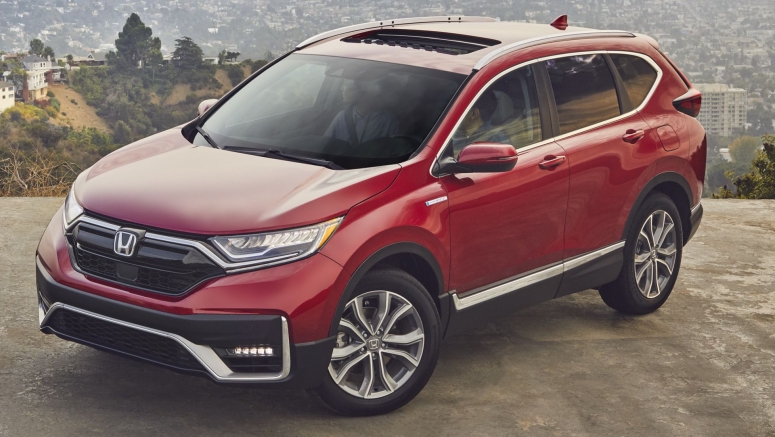 The new 2020 Honda CR-V Hybrid will arrive in dealerships across U.S. on March 1, featuring a similar electrified powertrain with the Accord Hybrid.
Prices for the new 2020 Honda CR-V Hybrid start from $28,870 for the base LX (including a $1,120 destination charge) and can reach up to $37,070 for the range-topping Touring model.
The new US-built 2020 Honda CR-V Hybrid is powered by a combination of a 2.0-liter Atkinson petrol engine with two electric motors and all-wheel drive. Total system output is rated at 212 HP while fuel economy is set at an EPA-rated 40 / 35 / 38 (City/Highway/Combined), making it the most fuel-efficient CR-V yet.
Also Read: Honda To Start Reproducing S2000 Parts, Asks Customers What They Want
The new Honda CR-V Hybrid features three driving modes: EV Drive, Hybrid Drive and Engine Drive. When left on its own devices, Honda's electrified SUV automatically selects the best mode for the conditions with no input from the driver.
The exterior styling of the 2020 Honda CR-V Hybrid is slightly differentiated from the rest of the lineup as it features hybrid-exclusive 5-lamp LED fog lights and a unique rear bumper design in addition to the usual 'Hybrid' badging.
Every 2020 Honda CR-V Hybrid comes with the company's Sensing suite of safety and driver assistance technologies as standard, together with automatic climate control, LED headlights with automatic high beams, Smart Entry and Pushbutton start, and more.
The range of the 2020 Honda CR-V Hybrid benefits from the same revisions applied to the CR-V 1.5 Turbo, meaning the latest headlight design, new wheel options for the EX and EX-L trims, and 19-inch wheels for the Touring models.
Inside the new hybrid CR-V we find three buttons for the driving modes and more hybrid-related functions added to the digital instrument display, including a power-flow meter. Practicality remains the same with its petrol-engine siblings and includes the full-flat folding second row seats.
Photo
Gallery