2020 Honda S660: Like Fine Wine, The Mini Mid - Engine Roadster Gets Better With Age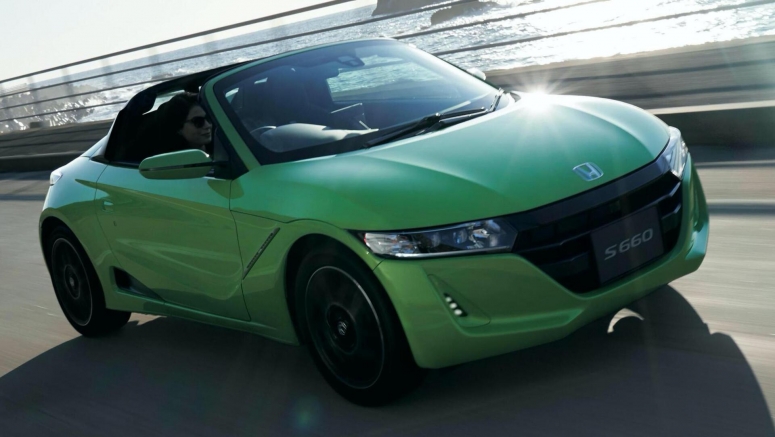 Honda is debuting light updates for the S660 mid-engine roadster at the Tokyo Auto Salon.
Both regular and Modulo X versions of the two-seater kei car see subtle styling changes and equipment upgrades for the 2020 model year. On the outside, the A-pillars are now painted in the same color as the rest of the bodywork (they were black before), there's a new aluminum wheel design, and a new Active Green Pearl color has been added to the palette.
Additionally, the S660 gains vertical LED DRLs in the front bumper, smoked headlights and taillights, as well as a subtly revised front grille.
Watch: Cruising Tokyo With 63 HP Honda S660 Is More Fun Than It Sounds 
Inside, Honda has improved comfort with the addition of heated seats and has made the cabin sportier thanks to Alcantara trim on the steering wheel and shift knob skin, as well as new leather accents.
The top-of-the-range Honda S660 Modulo X has received more minor updates such as a new Carnival Yellow II paint, a black version of the existing alloy wheel model, black mirror caps, Alcantara / leather steering wheel and more surfaces covered with Alcantara. Finally, the cockpit features Bordeaux accents as opposed to the regular S660's all-black interior.
Nothing changes in the engine compartment as the Honda S660 is already at the upper limit of the kei car class as far as the powertrain is concerned. This means the 0.66-liter turbocharged three-cylinder gasoline engine continues to deliver 64 PS (63 HP) and 77 lb-ft (104 Nm) of torque.
Customers can match the engine with either a six-speed manual or a CVT that drive the rear wheels. Prices for the updated S660 and S660 Modulo X start from 2,031,700 yen ($18,535) and 3,042,600 yen ($27,755), respectively.
Photo
Gallery