2020 Infiniti Q60 Infotainment Driveway Test | Video, Photos, Tech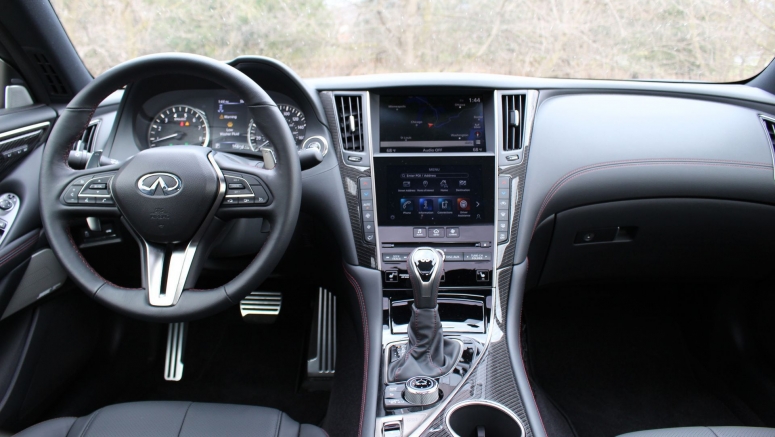 Infiniti is slowly coming round to the modern age of infotainment systems this year, and our first taste of that is in the 2020 Infiniti Q60 Red Sport 400. This performance coupe has an updated system in it that, while it looks a whole lot like it did before, represents a step forward for Infiniti.
Most importantly, Infiniti has finally added Apple CarPlay and Android Auto functionality for 2020. Every new 2020 model year car should ship with the smartphone connection technology baked in, and Infiniti has finally gotten with the program this year on nearly all of its cars (QX60 is the holdout). The delay might have something to do with Nissan/Infiniti's reluctance to share customer data to Apple and Google, or perhaps Infiniti was waiting to roll out a broader interface update, but either way, the hardware they've applied it to would seem to be the same as before.