2020 Levorg Prototype Sti Breaks Cover With Subaru - First Technologies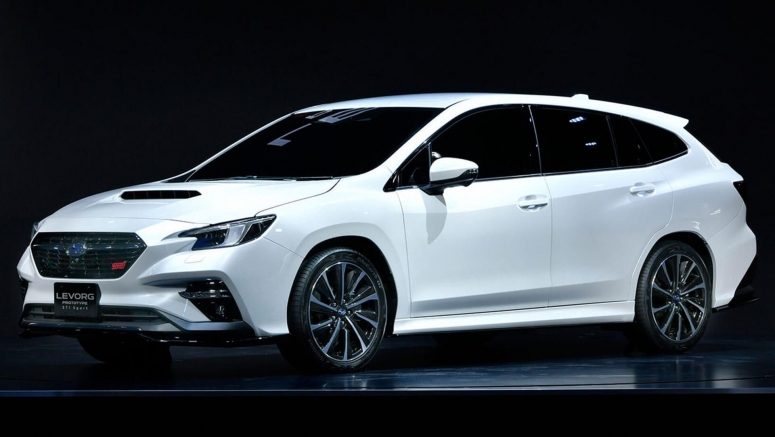 While most of us were asleep, several car makers unveiled a number of new models at the 2020 Tokyo Auto Salon that takes place these days in Japan. Subaru is present at the event and one of the vehicles displayed is the new Levorg Prototype STI.
Following hot on the heels of the Levorg Prototype that was showcased during the 2019 Tokyo Motor Show, the STI adds a sportier styling, different wheels and the mandatory STI badges. Like the pre-production car unveiled last fall, this one has blacked-out windows too, which prevents us from catching a glimpse of the interior design.
Related: The Subaru FUCKS Edition Is Real And Official, But It Isn't The Shagging Wagon You'd Expect
Revamped looks aside, the Levorg Prototype STI sports a number of new technologies for a Subaru, like the electronically controlled dampers for improved driving input and ride comfort. The car also boasts a drive mode selector, which allows the driver to choose the set-up of the vehicle and change the settings for the engine, steering, suspension and all-wheel drive, thus enjoying a more engaging or relaxed driving experience.
The Levorg Prototype STI previews the next generation sporty wagon, which will be based on the company's global architecture shared with other Subarus, including the Ascent and Impreza. Details about the powertrain are unknown, yet the STI Sport should pack a 2.0-liter turbo-four making close to 300 horsepower, and might be topped an even more powerful model. As for the regular Levorg, it will launch locally in the second half of the year.
Photo
Gallery