2020 Nissan Navara Gets Refreshed N - Guard Range - Topper For Europe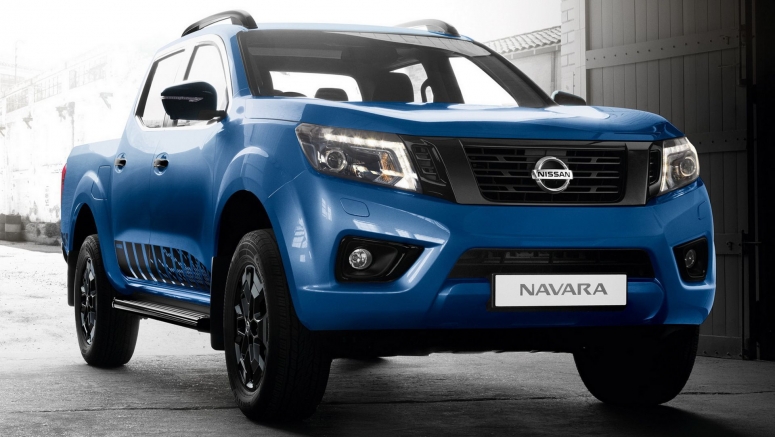 The Nissan Navara is getting a refreshed N-Guard variant in Europe adding new premium features to the pickup truck's range-topping trim.
Customers of the new Nissan Navara N-Guard are now offered the choice of four exterior colors, including a new electric blue option in addition to black, grey and white.
The updated Nissan Navara N-Guard Double Cab also comes with a spray-on bed liner for increased functionality and benefits from the recently upgraded braking system and rear five-link suspension. Nissan's truck is now capable of towing up to 3,500 kg (7,716 lbs) and carry over 1,100 kg (2,425 lbs) of cargo.
Read More: Nissan's Updated Navara Gets Detailed As It Goes On Sale In Europe
The N-Guard variant of the Nissan Navara is powered by a 2.3-liter four-cylinder diesel engine producing 187 HP (190 PS) and 331 lb-ft (450 Nm) of torque, paired to either a standard six-speed manual or a seven-speed automatic transmission. No matter what gearbox you go for, the part-time four-wheel drive system is fitted as standard.
The equipment level continues to be quite generous (as you would expect from a range-topping variant) and includes Intelligent Emergency Braking, Intelligent Around View Monitor and Hill Start Assist, as well as an 8-inch infotainment system with Connected Services, Android Auto, Apple CarPlay and over-the-air updates.
The cabin features leather upholstery with blue stitching and footwell illumination for a more premium feel, while the exterior gets a set of special stickers on the doors.
"With its refreshed look, advanced connectivity and dependable off-road talent, the new Nissan Navara N-Guard really allows this pickup to be a workhorse during the weekday and a stylish companion in the evening and on the weekend," said Soufiane Elkhomri, Light Commercial Vehicles General Manager for Nissan Europe.
Nissan will start production of the refreshed Navara N-Guard this month, with customers able to place an order across Europe this March.
Photo
Gallery