2020 Toyota Supra Available With Up To $1,000 Off In Dealerships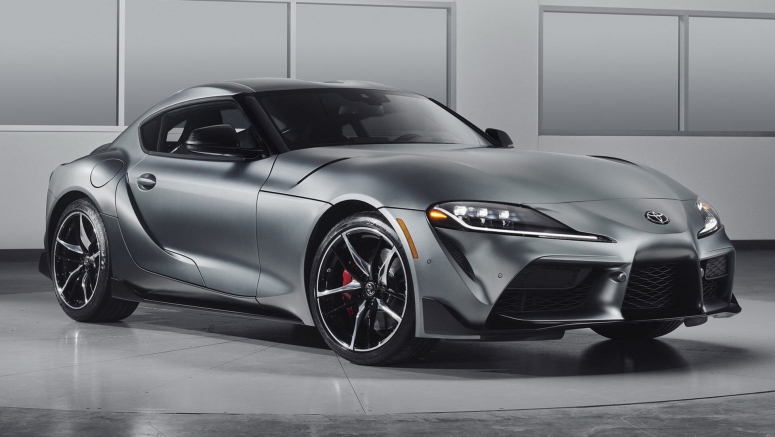 Not long after the 2021 Toyota Supra was unveiled for the U.S. market, it's been revealed that 2020 models are available with a $1,000 discount until the end of this month.

Cars Direct recently viewed incentive bulletins from Toyota dealerships revealing that they can offer up to $1,000 off the MSRP of 2020 Supra models. While that's not a huge discount, particularly when you consider the discounts on C7 Corvettes that make it almost the same price as the Supra, we're sure more than a few buyers will pull the trigger on the promise of saving $1,000.
Related: I Drove A 2020 Toyota GR Supra GTS For A Week, Here's What I Think About It
Pricing for the 2020 Supra starts at $50,945 including destination and delivery fees so a $1,000 discount brings that down to $49,945. The discount lowers the starting price for Premium trim models down to $53,945.
While some remain unconvinced of the Supra's looks and its BMW parts, there's no denying it as being a very capable and enjoyable sports car to drive.
Power is provided by BMW's B5830C 3.0-liter turbocharged six-cylinder engine with 335 hp between 5,000 rpm and 6,000 rpm and 369 lb-ft (500 Nm) of torque. Coupled to the engine is an eight-speed automatic transmission driving the rear wheels through a limited-slip differential.
Interestingly, the 2021 Supra benefits from a serious power upgrade over the 2020 as it now delivers 382 hp, the same as the BMW Z4 M40i. That power gain alone could convince shoppers to opt for the 2021, despite the $1,000 discount on the outgoing model year.