2021 Acura Tlx Long - Term Update | Seats Look Great, Feel Less So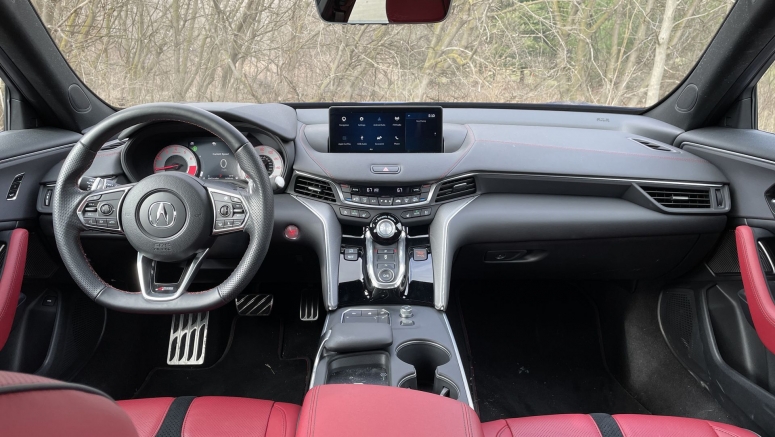 There's a lot to like about our Acura TLX A-Spec's interior. In particular, I love the vivid red leather upholstery, the satisfying drive mode selector, and the loads of space inside. What I'm not so in love with is the actual design of the front seats.
They look great and are quite shapely with the undulating black faux suede inserts and leather piping separating the aforementioned red leather panels. But they're underwhelming when they're under you. My biggest complaint is that the seat bottom is extremely short, and the adjustment for angle is a bit limited. As such, my thighs lack support, and on a long trip, this can become quite uncomfortable. The Acura is far from the only car I've experienced with this issue, but with our car priced over $45,000, it's surprising there isn't more adjustment, or some sort of seat base extender common in sportier cars (most notably BMW).