2021 Honda Pilot Review | Price, Features, Specs And Photos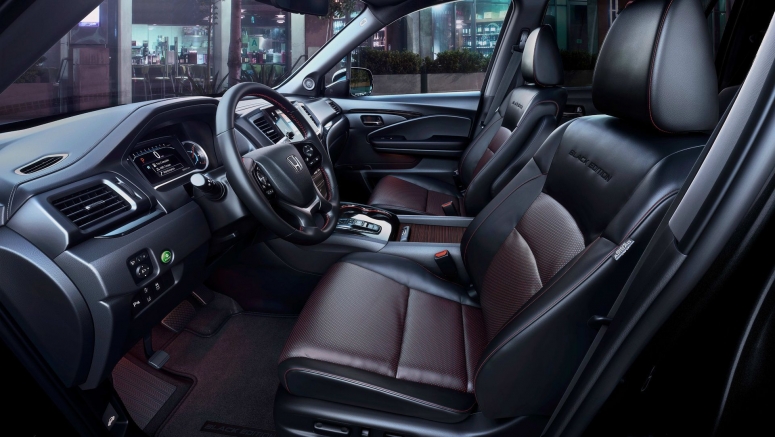 The 2021 Honda Pilot carries over the same generation that dates back five years now, making it one of the oldest three-row crossovers on the market. Considering how many impressive new or redesigned entries have been introduced since then, it's surprising that the Pilot manages to remain as relevant as it does. Though certainly overshadowed, it's still an ultra-practical choice blessed with an abundance of clever storage, ample cargo capacity and a well-sorted driving experience that nicely toes the line between comfort and response. There's also the matter of Honda's long-standing reputation for reliability and resale value.
Basically, the Pilot can be considered the most sensible of three-row family crossovers (though the Subaru Ascent sure comes awfully close). Of course, "sensible" often doesn't equate to "desirable" as the makers of plain black running shoes can attest. The Pilot is a bit frumpy to look at, and the rather plain interior design doesn't reach the near-luxury heights of the Kia Telluride, Hyundai Palisade, Toyota Highlander or Mazda CX-9. Even the Pilot's five-passenger fraternal twin, the Passport, manages to be a bit cooler. But such things are in the eye of the beholder. While we think the Telluride and Palisade in particular are stronger overall choices, the Pilot is nevertheless a well-rounded crossover that'll make sense for many families.
The nine-speed automatic transmission that was previously exclusive to top trims is now standard across the board (it's a good thing Honda finally managed to clean up the nine-speed's wonky performance from earlier model years). The base LX gains a few extra standard features, including dual-zone automatic climate control, and a new Special Edition trim level debuts. Long a tool Honda pulls out toward the end of a car's generational lifespan, the "SE" as it's also known effectively adds some distinctive styling bits and a few extra features to the EX-L trim level. One final addition for 2021: the Pilot Black Edition can now be painted white, which totally makes sense.
Photo
Gallery