2021 Lexus Is First Drive | What's New For The Is 300 And Is 350 F Sport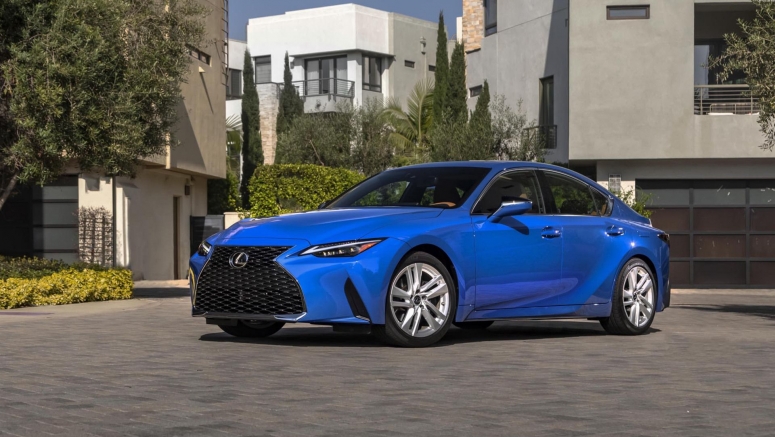 The Lexus IS has now been with us for more than two decades. First introduced in 1999, it celebrated its 21st birthday this year and, to mark the occasion, Lexus hit the compact sedan with a significant overhaul, including a revamped powertrain lineup, an updated interior, and a much-needed tech update in an attempt to keep the sporty four-door relevant in a market that craves crossovers and SUVs.
So, first things first: The 2021 Lexus IS is not actually new. In fact, Lexus still refers to it as a third-generation car internally, despite the "redesign" and repositioning for 2021, which is ultimately more about the products elsewhere in the Lexus lineup, rather than the IS itself. We'll come back to that.
Unveiled in June, the 2021 IS model range has been pared down to just two models, the IS 300 and IS 350 F-Sport. The highlight of the standard equipment sheet is an 8-inch touchscreen that's nearly 5.5 inches closer to the driver than the outgoing model's. A 10.3-inch touchscreen is available as an upgrade, and perhaps most notably, the IS is finally available with Apple CarPlay and Android Auto integration suites.
Despite the common name and number, however, the IS 300 is in fact offered with two very different engines depending on how many wheels are driven. Power for the rear-wheel-drive IS 300 comes from a 2.0-liter turbocharged inline-four, which develops 241 horsepower and 258 pound-feet of torque. It's bolted to an eight-speed automatic transmission. With the IS 300 AWD (pictured below), all-wheel drive is paired with a 3.5-liter naturally aspirated V6 good for 260 hp and 236 lb-ft of torque, and a six-speed automatic transmission. Nothing confusing about that, is there?
Photo
Gallery