2021 Lexus Lc 500 Convertible Interior Driveway Test | Photos, Video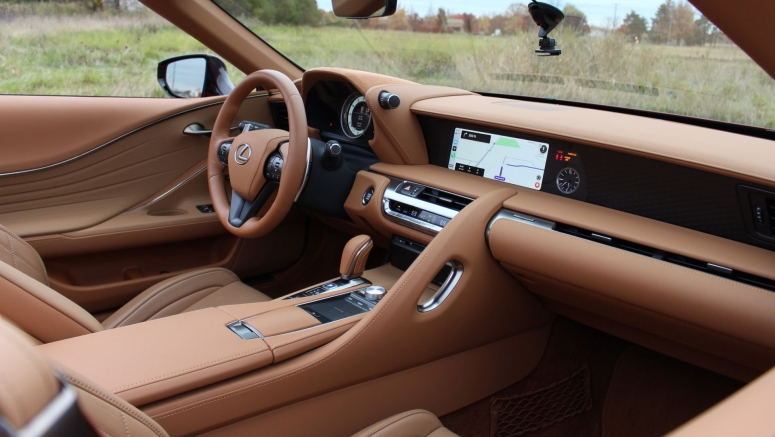 The 2021 Lexus LC 500 Convertible is a blessing in the form of a car. Its 5.0-liter naturally aspirated V8 makes one of the best sounds in automobiledom, and one look will have anybody's jaws on the ground. Climb inside, and the hits don't stop coming.
In our specific test car, the first thing we notice are the miles of Toasted Caramel leather. It's everywhere, and its expensive feel and quality are second to none at this price point. You can get black or red leather, but the Toasted Caramel tan is the classiest option available for the Convertible. Shades of tan on the doors, seats and headrests give it a mild two-tone look, making the color combo even more pleasing.
And once you start to look closer at the intricate stitching, quilted seat bolsters, perforations and delicate piping throughout, the LC 500's interior will begin to truly wow with its design. Take the door panel, for example. Rarely would we wax poetically about a door panel's design, but this one is too damn elegant to not call out. The slender and curved metal door handle looks like a sculpture, and its action is satisfyingly upscale. The checked pattern of leather in a different tone splitting the main swaths of leather is another nice touch. Little things like this can delight and bring a car's interior from above average to excellence. The LC 500 Convertible is full of these tiny delights.