2021 Toyota Sienna Review | Pricing, Specs, Features, Photos And Video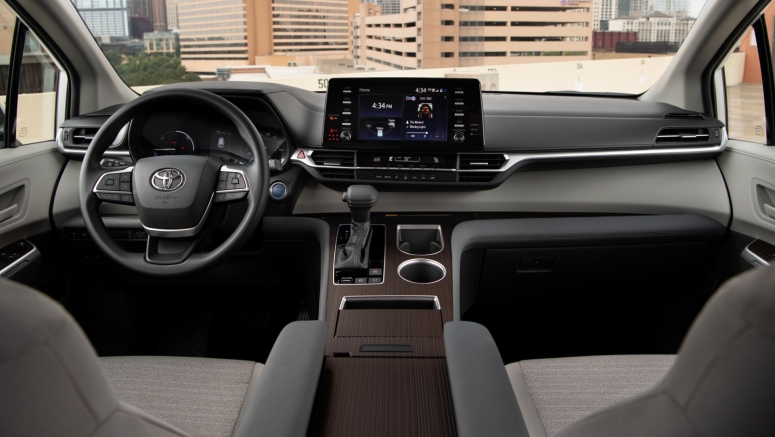 In the minivan world, the 2021 Toyota Sienna is a very big deal. For starters, there aren't a lot of minivan models any more ­– four in fact ­­­– so any completely redesigned version is noteworthy. Yet, this is also the first all-new Sienna in 10 years; a much lengthier gap between generations than usual, and one that resulted in its predecessor getting awfully long in the tooth despite consistent updates. A new Sienna has therefore been overdue, but Toyota at least used the extra years to develop a van that moves the ball far downfield.
What's under a minivan's hood rarely makes headlines, but in this case, it does. Every 2021 Sienna is a hybrid, foregoing the usual V6 and its low-20s-mpg fuel economy in favor of Toyota's familiar gasoline-electric powertrain that returns an EPA-estimated 36 mpg combined. Sure, it's not quite as quick as those V6-powered vans, but we're not sure how much minivan buyers will care about that. The Chrysler Pacifica is the only other minivan available as a hybrid, but that's a plug-in hybrid model that provides some all-electric range and carries a higher initial price tag.
Other upgrades include a bolder exterior and an interior that's remarkably high-style for a minivan. Functionally, Toyota has lengthened second-row seat travel, providing extra cargo versatility and unmatched, sprawl-out legroom. In-car tech is upgraded with Toyota's latest touchscreen infotainment system and driver assistance features. And in terms of innovative, family-oriented gadgets, the Sienna is the only minivan offered with a small built-in refrigerator, while it joins the Honda Odyssey in offering an in-car vacuum and a PA system that transmits the driver's voice to the back seats.
In short, the 2021 Sienna is a bold update for a model that needed one. Its exceptional fuel economy and big-kid-friendly second-row seat are probably its main selling points over its competition, but in every other respect its fully competitive. With so few competitors, though, there's no reason to not check them all out.
The Sienna is all-new for 2021.
Photo
Gallery