2021 Toyota Supra Gets A Four - Cylinder And More Power For The Inline - Six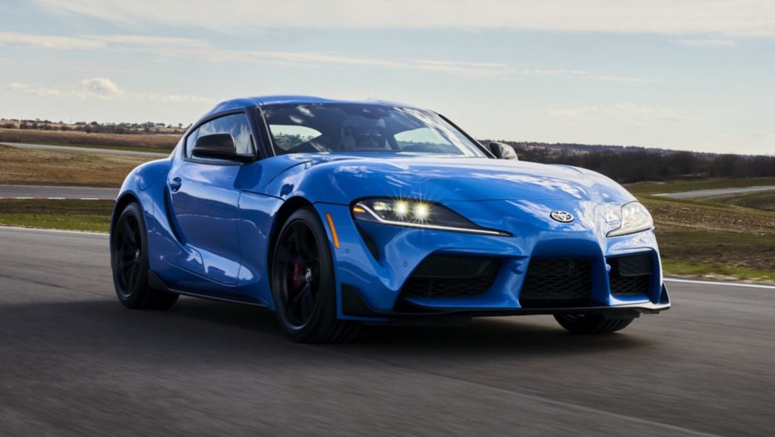 The 2020 Toyota Supra finally went on sale last year as one of the most controversial new sports cars in a long time. For 2021, Toyota is adding a couple wrinkles to the Supra equation.
The biggest news for the 2021 Toyota Supra is the arrival of a turbocharged four-cylinder model called Supra 2.0. Instead of the 3.0-liter turbocharged inline-six, this Supra is equipped with a 2.0-liter turbocharged four-cylinder (sourced from BMW, just like the six). The four-cylinder makes 255 horsepower and 295 pound-feet of torque, and Toyota claims a 0-60 mph time of 5.0 seconds. This is the same 2.0-liter turbo that's in the BMW Z4 30i.
Toyota didn't give us a manual transmission with this update, as the four-cylinder Supra will only be available with the same ZF eight-speed automatic as the inline-six is. Top speed is limited to 155 mph, same as the inline-six.
From a weight perspective, the Supra 2.0 is more than 200 pounds lighter than the 3.0-liter, coming in at 3,181 pounds. It has smaller brakes (single-piston vs. four-piston calipers), smaller 18-inch wheels, manually adjustable seats, loses the adaptive suspension and moves down from a 10-speaker audio system to a four-speaker system.
Photo
Gallery