2022 Nissan Qashqai Coming To Australia Early Next Year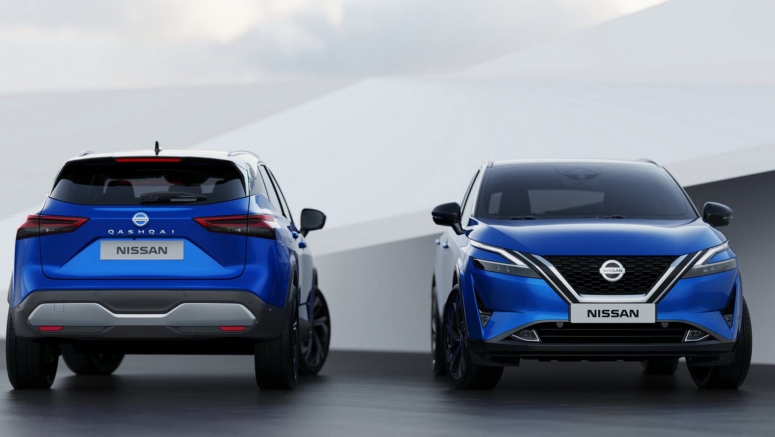 The 2022 Nissan Qashqai will touch down on Australian shores in early 2022.
Nissan took off the covers to the third-generation Qashqai earlier this year and sales have already started in Europe. It is a significant upgrade over its predecessor and should prove particularly popular in Australia where the outgoing model has established itself as the second best-selling compact SUV in the country.
Read More: All-New 2021 Nissan Qashqai Arrives With Sharper Looks, Previews America's 2022 Rogue Sport
While Nissan Australia has yet to announce specifications for the 2022 Qashqai, it has confirmed that it will be available in eight body colors with five two-tone combinations that pair a black roof with Ivory White paint, Magnetic Blue, Fuji Sunset Red, and Ceramic Grey. A Ceramic Grey roof paired with a Pearl Black exterior will also be available.
The latest-generation Qashqai is larger than the model it replaces with its length growing by 35 mm, the width by 32 mm, and the height by 25 mm. The wheelbase has also been extended by 20 mm.
In the UK, the Qashqai range starts with a mild-hybrid 1.3-liter DiG-T turbocharged four-cylinder engine available in 138 hp and 156 hp configurations. This mild-hybrid system is unique as the internal combustion engine acts exclusively as a generator and isn't connected to the driven wheels. It's reasonable to assume that Australia will be offered the same powertrain, although we'll have to wait for official confirmation.
Additional local details, including pricing, can be expected to be announced later this year.
Photo
Gallery