4k - Mile Nissan R32 Gt - R Detail Video Is 18 Minutes Of Ocd Nismo Bliss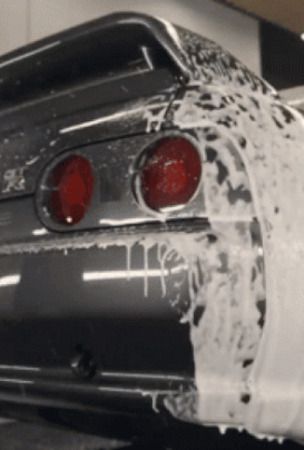 Imagine unearthing a 1990 R32 Nissan Skyline GT-R with under 4,500 miles (7,240 km) on the clock. Instead of looking and feeling tired, battered and being fitted with dozens of non-standard parts after three decades in the tuner scene, as is the case with many R32s, it would look and feel almost as good as the day it left the factory.
But for some GT-R geeks, "almost" as good isn't good enough. Which is how Hong Kong-based Contempo Concept came to embark on a refresh project of an incredibly low mileage GT-R to make it indistinguishable from new.
The first thing to say is that this is no ordinary GT-R. It's a rare Nismo version, one of just 500 road cars made in 1990 to homologate various aerodynamic and mechanical changes on the Group A racing cars, including lighter aluminum fenders, a new bumper with additional cooling slots, and a small secondary spoiler at the rear, plus larger, upgraded turbochargers.
Having had the car checked over at the Nismo Omori factory before shipping it back to Hong Kong, the team starts with what it admits is the most undramatic dry-ice detailing transformation ever seen on YouTube. This GT-R was purchased from a private collection in Japan and has covered just 6,929 km (4,306 miles) from new, so the underside looks almost as good as the top. But the technicians still managed to clear away every last spot of dirt and discoloration before treating the chassis and suspension components with a protective wax.
Related: Nissan GT-R With Rare $20k Bodykit Smacks Into A Tree After Leaving University Car Show
Next, they spend two full days cutting and polishing the R32's exterior paintwork to make sure there are no swirl marks, before moving to the interior. At first glance, the cabin appears immaculate, and compared to some R32s, which now require total restorations, it's hard to see how you'd improve it.
But the hyper-critical Contempo Concept crew can't resist looking for, and correcting, the most minor flaws, and end up changing the instrument cluster lens, as well as the console, the latter simply because the handbrake boot leather has gone slightly shiny with age and you can't buy a new boot without buying the entire console.
The finishing touches are a new, old-stock steering wheel, bought at a huge expensive price despite there being almost nothing wrong with the one the car came with, a correct R32 shift knob to replace the very slightly different R33 one an owner had previously fitted, and a gorgeous GT-R key complete with a storage pouch.
The result is absolutely stunning. The question is, having spent so much time and money returning a car to beyond perfect condition, would you feel it's too precious to actually enjoy driving it?