Acura Explains The Origin Story Of The Type S Badge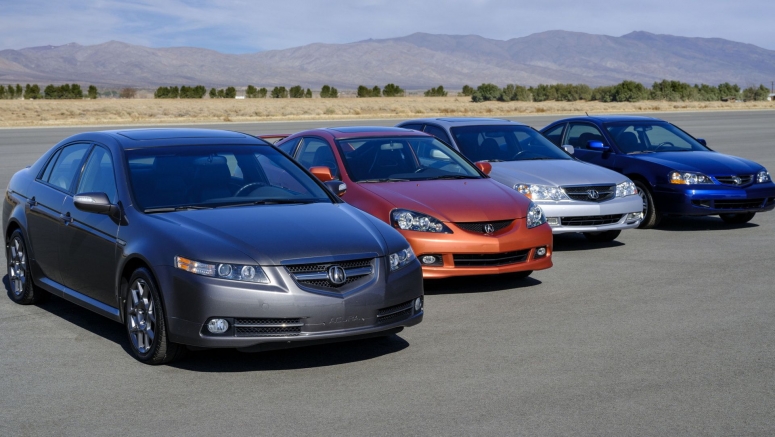 Acura is making a big deal out of the return of the Type S badge, but that might leave some people curious as to what exactly the badge means. Fortunately, Acura has taken the time to shoot a video about the history of the moniker.
Put simply, Type S badge means that the car is sportier. But Acura gets more specific saying that each car has to stop, turn, and go better than the standard model it's based on.
See: 2021 Acura TLX Type S Coming In May, Will Start In The Low $50,000s
But the Type S mission isn't limited to just performance. In contrast to Type R vehicles, Type S cars could still have creature comforts. Ultimate performance could be compromised in pursuit of a better all-rounder.
How it all began – thanks Honda!
The concept really began with the 1997 NSX Type S in Japan. That inspired Honda engineers in America to create a prototype called the AC-R, according to Erik Berkman, former president of Honda R&D and development leader for the concept.
"The AC-R was basically a show car capable of 166 mph and 1.0g of grip on a skidpad, but its real value was getting everyone inside the company jazzed about creating this kind of model under the Acura brand," said Berkman. "Ultimately, we decided to bake all of that goodness into the Acura CL and the result was the 3.2CL Type S, the first Type S in North America."
Also Read: We Drive A Brand New 2003 Acura CL 3.2 Type-S
The first production Type S in the US, though, was the 3.2CL Type S, whose run lasted from 2001-2003. It featured a 3.2-liter V6 engine making 260 hp, up from the stock output of 225 hp. That's the "go." It featured quicker steering and a sport-tuned suspension, and better tires on bigger wheels, providing the turn and the stop.
It was followed by the 3.2TL Type S from 2002-2003. It featured the same engine with similar suspension, wheel, and tire upgrades.
From 2002-2006, the Acura RSX took up the Type S mantle. Its 200 hp (210 hp from 2005) made it 40 horses stronger than the standard RSX. It was followed by the TL Type S from 2007-2008. The TL featured a 286 hp V6, 4-piston Brembo brakes, sport suspension, upgraded wheels and tires, and quad exhausts.
The mission continues today with the TLX. And people seem to be responding. In Canada, presales of the TLX Type S sold out in just 8 hours. And the next step will be the first Type S SUV, the MDX.
Photo
Gallery