All - New Toyota Land Cruiser To Premiere This August With Hybrid Engine?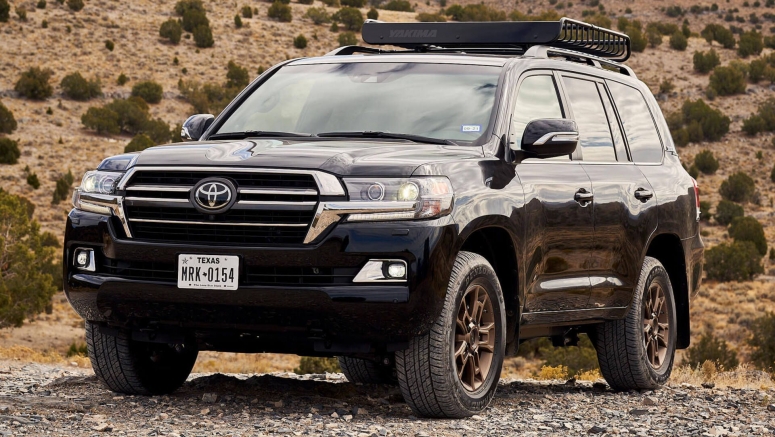 Production of the outgoing Toyota Land Cruiser kicked off in 2007, which makes the J200 one of the oldest SUVs in the market.

It was revised several times, though, but a major revamp is just around the corner, according to BestCarWeb. The Japanese publication reports that the new generation Land Cruiser, which will be reborn as the 300 series, will be unveiled in August, and will transition to the latest body-on-frame version of the firm's Toyota New Global Architecture known as TNGA-CV.
Video: 2018 Toyota Land Cruiser Is Very Good, But Does It Justify An $85,000 Price Tag?
Interestingly, the report says that Toyota plans to offer the big Land Cruiser with a new hybrid engine possibly based on the one used in the LS 500h, producing less power at 299 PS (295 hp / 220 kW) and 356 Nm (263 lb-ft) of torque. The electrified powertrain, believed to be combined with a continuously variable transmission (CVT) and permanent four-wheel drive system, should replace the outgoing 4.6-liter V8, and might be joined by other engines.
While there's no mention for a replacement to the 4.5-liter V8 diesel available on the current Land Cruiser 200 in some markets, that doesn't  necessarily mean Toyota won't offer one on the new 300 series.
Shifting to the new architecture will help the new-gen Land Cruiser grow in size, but it should be lighter than its predecessor. A slightly longer wheelbase would free up more space for occupants sitting on the second- and third-row. The base SUV could arrive with seating for five in some markets, while the upper specs would have space for eight. The rest of the interior is thought to be massively updated, and a new infotainment system could be part of the revamp. Toyota will pay extra care to the safety assist features, with the upcoming Land Cruiser getting the standard Safety Sense pack.
Photo
Gallery