Assetto Corsa Competizione Coming To Ps4, Xbox One June 23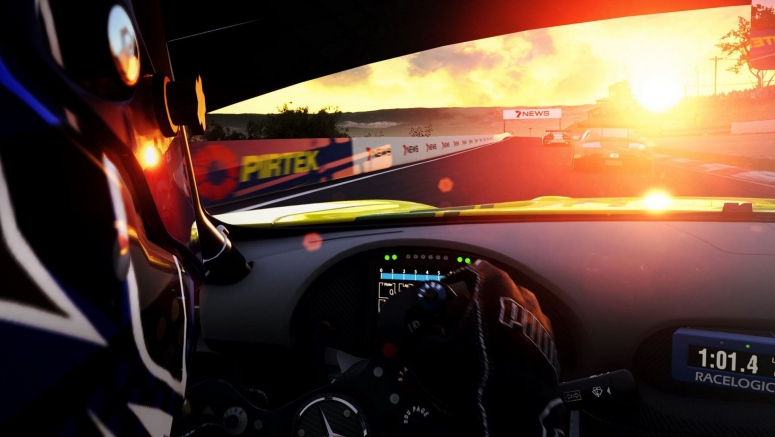 When Kunos Simulazioni first released Assetto Corsa Competizione last May, you could only get it for devices running Microsoft Windows. Now, the popular racing sim will drop for both the PlayStation 4 as well as the Xbox One gaming consoles on June 23.

Price is set for $39.99 both digitally as well as in retailers, although if you pre-order the game, you also get the recent GT Pack DLC.
If you don't pre-order your copy of ACC, you'll have to spend another $14.99 for the aforementioned pack, which includes the official Intercontinental GT Challenge competition.
Watch: This Is What A Lap Of The 2020 Vietnamese GP Looks Like
Assetto Corsa Competizione, which runs on Unreal Engine 4, allows you to experience the atmosphere of the GT3 championship, while taking part in Sprint, Endurance and Spa 24 Hours races. You can select either Single or Multiplayer modes, and enjoy the game's photorealistic weather conditions and graphics.
"Competizione is the finest expression of the Assetto Corsa brand, aiming to be known as a synonym of realism," said Marco Massarutto, Co-Founder of Kunos Simulazioni. "Console players have shown their high appreciation towards our approach to racing simulations, so we are certain they will appreciate our efforts to bringing also to their favorite platforms the experience, accuracy and depth that Assetto Corsa Competizione has to offer on PC."
The previously-mentioned Intercontinental GT Pack DLC also adds more than 45 new car liveries, 30 new teams and 50 new drivers, while other new features and packs are also coming.
The GT4 Pack paid DLC will add more than 10 new GT4 cars and will be available this summer on PC Steam and in the fall on consoles. As for the British Pack paid DLC, it offers 3 new iconic circuits to complete the 7-race calendar of the British GT Championship, and will be available on both PC Steam and consoles this winter.
Photo
Gallery