Avante Design Dreams Up An Imaginary Bodykit For Toyota Surpa Mk5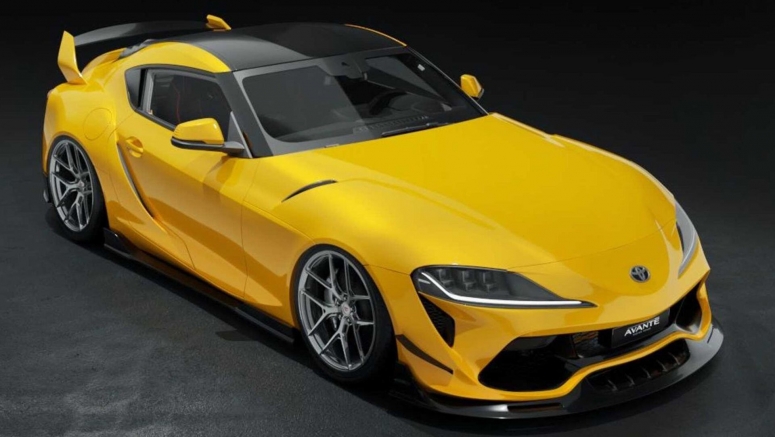 The design of the current Toyota Supra hasn't won everyone over. Avante Design decided to add a dose of aggression to the Japanese sports car by dreaming up a bodykit, which only exists in renders, at least for now.
Per Motor1, Avante Design says it took inspiration from the JDM community and began work on the front end, crafting a new fascia with a distinctive bumper and a pronounced splitter. Complementing this aggressive new splitter are canards on the outer edges of the bumper, while Avante Design has also increased the size of the air vents between the headlights and bumper.
Watch Also: Toyota Supra With Wild Widebody Kit, Huge Wing Looks Bonkers
From the sides, you will notice that the car rocks a different pair of skirts and sits on a set of aftermarket wheels. As much as we like the modifications made to the front and sides of the Supra, the rear end is even more aggressive.
The designer equipped the Supra with eye-catching louvers over the rear window that add to the car's aggression and complement the rest of its design. The car is also now rocking a rear wing that doesn't look at odds with the pronounced trunklid lip spoiler the new Supra leaves the factory with. Rounding out the rendered alterations made to the rear is a new diffuser, while the red car also has flared wheel arches.
Avante Design notes that its Supra bodykit is currently in the concept phase, but claims that it has received a lot of interest about it.
Photo
Gallery