Can This 1969 Nissan Skyline 2000 Gt - R Sway You Away From A Modern Godzilla?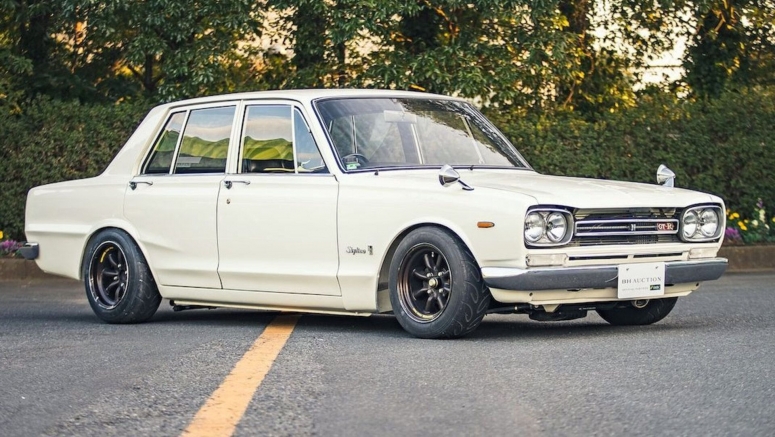 The Skyline moniker dates back to the 1950s, when Nissan launched the original Prince. A Japan-only affair, it was assembled in just under 34,000 units between 1957 and 1964, in four body styles, with front-engine and rear-wheel drive layout.

In 1963, production of the 'S' series commenced in the Land of the Rising Sun. The second generation was made in more than 114,000 examples until 1963, and was sold as a four-door sedan and five-door station wagon, with three petrol engines and one diesel, paired to a manual or an automatic transmission.
Video: This Japanese Lot Is What A Nissan Skyline GT-R Paradise Must Look Like
With more than 310,000 cars sold, the C10, which was made from 1968 to 1972, is arguably one of the best-looking classic Skylines ever, and if you feel the same, then we may have found the perfect car for you. Dating back to 1969, it's a sedan, which was offered alongside the coupe and estate, with front-engine and rear-wheel drive, a choice of four power units and two transmissions
Listed for auction in Tokyo on March 27-28 by BHAuction, it was converted for touring car racing back in the day, and won 49 consecutive titles out of the 52 events that it was entered in. It has less than 40,000 km (24,855 miles) on the clock, packs the S20 2.0-liter straight-six engine making 160 PS (158 HP / 118 kW), paired to a stick shift, and features a stripped out interior with bucket seat and racing harness, extra dials, grippy tires and stock exterior.
There was no official selling estimate at the time of writing, but if you're planning on attending the event and placing a bid, don't forget the checkbook at home.
Photo
Gallery