Can You Believe This 2004 Acura Nsx - T Was Only Driven 1,900 Miles Since New?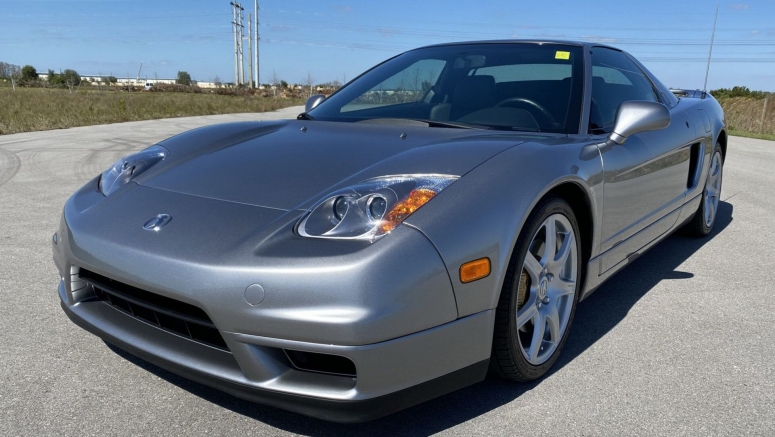 It's cars like this 2004 Acura NSX-T that present a serious dilemma. Do you buy one in order to drive it as it creators intended, or do you just store it as an appreciating asset? Why not a bit of both?

This particular one has just under 1,900 miles (3,000 km) on its 3.2-liter VTEC V6 engine, which by the way is mated to a 6-speed manual transmission, so not driving it is certainly going to be hard for any car enthusiast.
As the Bring a Trailer ad points out, the 2004MY NSX was the second-to-last year for the first-gen Japanese supercar, with a total of 197 units produced for the United States.
Read Also: Mid-Engine Meetup Shows 2020 Corvette C8 Next To Original Acura NSX
It has a Silverstone Metallic paint, a removable aluminum roof panel (Targa), and 17-inch wheels. Also, the 2002 facelift brought with it exposed xenon headlights. Inside, we spot Onyx black leather, power seats, power windows, power mirrors, factory NSX-logo floor mats and the factory Bose cassette stereo, with a trunk-mounted CD changer.
Then there's the "small" matter of performance. Since this car is a 3.2-liter V6 model, it means power stands at 290 horses (294 PS), while peak torque is rated at 224 lb-ft (304 Nm). The original owner reportedly drove the car once per month since new, while also performing annual oil changes.
Ultimately, this is one of the cleanest-looking used first-gen NSX models we've ever seen, and the fact that it comes with a Targa top makes it that much more desirable if you're a collector.
Photo
Gallery