Car Sales In Germany Plunge 38% In March Even As Lexus And Tesla Weather Storm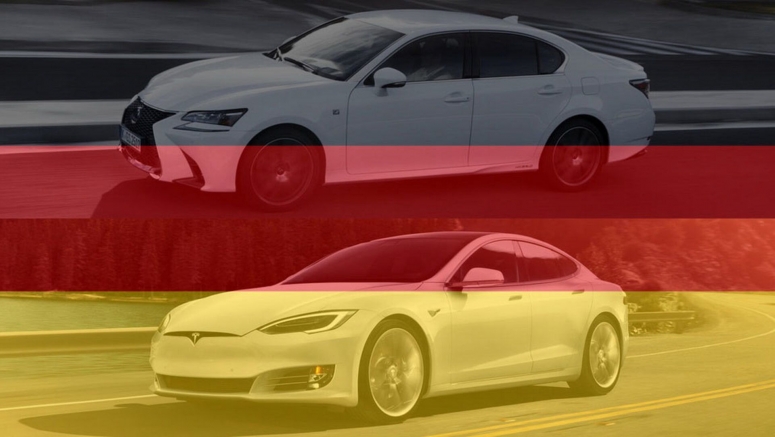 New car registrations in Germany were down 38% last month to 215,119 units, according to a KBA vehicle registration agency report.

Market leader VW saw a drop of 35%, while Mercedes and BMW's numbers went down 28% and 21% respectively. Audi meanwhile saw their registrations decline by 37%, whereas Ford's sales plummeted by 50%, as per Autonews Europe.
Interestingly enough, the likes of Tesla and Lexus fared relatively well compared to most other brands. The latter's numbers were down by just 2.8%, while Tesla's volume shrunk by 4.4%. In fact, overall Lexus sales in Germany are still up by an impressive 50.3% for the first three months of 2020, with DS, Jaguar, Porsche and Seat the only other carmakers still in "the green".
Read Also: German Auto Industry Could Lose 100,000 Jobs Because Of Coronavirus
The market's overall 38% drop is the steepest monthly decline ever recorded in Germany, and the fact that dealerships began closing down in the second half of last month turned out to be of great consequence.
"During this period, new registrations were around two thirds below the previous year. If the general conditions remain unchanged, the decline in April is therefore likely to be significantly higher than in March," said Reinhard Zirpel, president of the VDIK importers association.
"Everything now depends on how long the crisis lasts and how long the necessary protective measures have to be maintained. Nobody knows that at present. That's why we will not make a new forecast until further notice," added Zirpel.
Germany aside, new car registrations for the month of March fell by 85% in Italy, by 72% in France and 69% in Spain.