First Reviews Of 2021 Acura Tlx Are In, Is It As Competitive As It Needs To Be?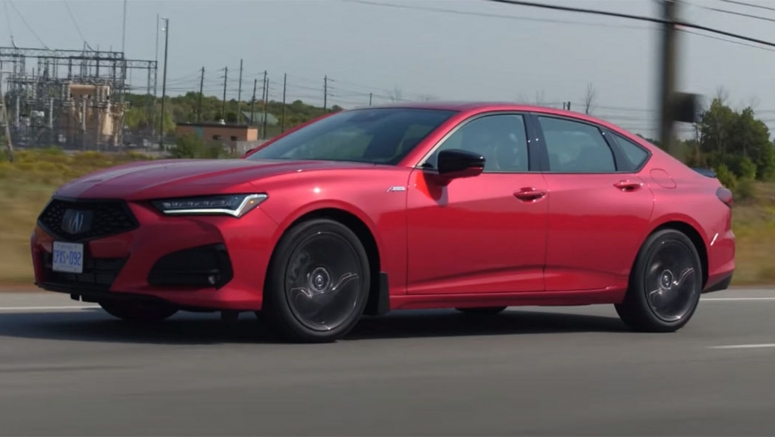 The redesigned 2021 Acura TLX will launch in the United States on September 28 and a handful of publications have had the opportunity to test it.
In the U.S., the range kicks off with the TLX 2.0T that's available from $37,500 in front-wheel drive form and $39,500 with the Super Handling All-Wheel Drive system. This meansit is $1,300 more expensive than the base 2020 TLX that came with a V6 engine producing 290 hp. By comparison, the 2021 TLX's 2.0-liter turbo four-cylinder delivers 272 hp and 280 lb-ft (379 Nm) of torque.
Read Also: 2021 Acura TLX With 4-Pot Turbo Starts At $38,525, $1,300 Higher Than V6-Equipped 2020 Model
The first review comes from TheStraightPipes in Canada and they have mixed things to say about the new TLX with the 2.0-liter turbo-four. The biggest letdown seems to be Acura's standard 10-speed automatic transmission that is extraordinarily slow to respond when you floor the throttle and expect it to downshift. The reviewers also have some complaints about the handling, claiming that, while it feels capable, it doesn't inspire confidence.
There are also some complaints relating to the interior, such as the confusing trackpad used to operate the infotainment system. A review from Cars.com also says that the second row lacks headroom and legroom.
Of course, the real make or break for the TLX could be the flagship Type S model. This variant won't arrive until next spring, but has a lot of potential thanks to its 3.0-liter turbocharged V6 that produces 355 hp and 354 lb-ft (480 Nm), funneled through a 10-speed auto to the Super Handling All-Wheel Drive system. However, we'll have to wait a little longer to get the chance to review that model.