Flashback: The R360 Coupe Was Mazda's First Car, A Four - Seater Weighing As Much As A Bike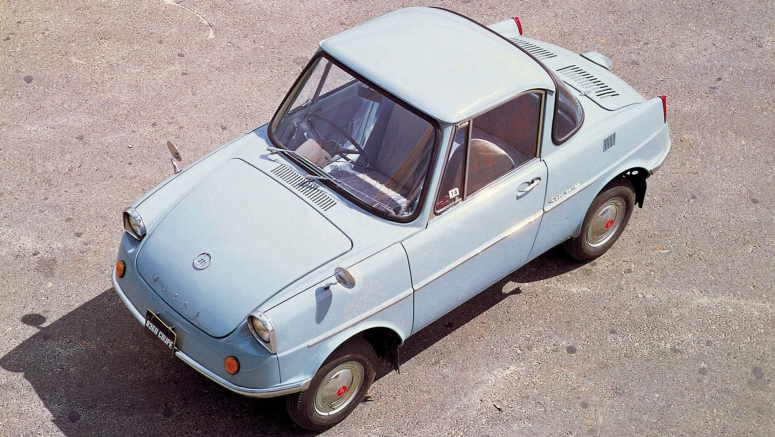 Forty years after it was founded, Mazda tapped into the car market for the first time, with the R360 that was launched in 1960.

A kei car limited to Japan and little known outside the country, it was an instant hit, with 4,500 examples sold on the day it was launched. The R360 captured nearly two thirds of the segment by the end of the year, as well as more than 15 percent of the entire domestic car market.
Read Also: Mazda Celebrates 100 Years Of Zoom-Zoom
Unlike the two-stroke engines used by its rivals, Mazda's tiny model had a 360cc four-stroke unit mounted at the rear that developed 16 PS (16 HP / 12 kW). That's doesn't sound like much, but the R360 only weighed 380 kg (838 lbs), so it was capable of pushing up to 90 km/h (56 mph), enough for the road conditions of the early '60s in the Land of the Rising Sun.
Mazda kept the weight in check by choosing aluminum for the cylinder heads and magnesium alloy for the transmission casing and oil pan. More aluminum was found in the bonnet, while the rear window was made from plexiglass. Additional weight savings came from the frameless monocoque chassis and independent suspension on all four corners that helped reduce vibrations and improve ride comfort. Power was channeled to the wheels through a four-speed manual or optional semi-automatic transmission.
Back in the day, Mazda charged 300,000 YEN for the R360, which at the time was the equivalent of around $830, which comes to about $7,500 in today's money adjusted for inflation.
The R360 might seem like having little significance to the western car market, but it was the model that started it all for the automaker, and paved the road for the RX-7 and RX-8, and ultra-popular MX-5.
Photo
Gallery