Get A Free 2020 Supra Gr Poster Mailed To Your House, On Toyota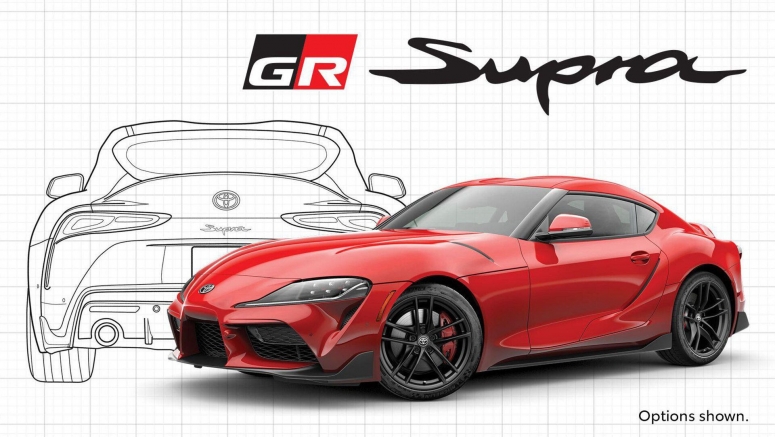 Toyota is offering a free blueprint poster of the GR Supra to U.S. residents, but if you want one you'd better hurry and put your name in while supplies last.
The limited-edition poster of the Toyota Supra will become yours after filling out a simple form with your name, address and email in this link. Those of you outside the United States can still download Supra-related content from Toyota USA's website, including wallpapers and even a bunch of ringtones of its turbocharged straight-six engine.
Get your FREE limited edition 2020 GR Supra poster – a soon-to-be collector's item – to mark the rebirth of an iconic sport car. https://t.co/LCridKSeBU pic.twitter.com/T3RNISFi23
— Toyota USA (@Toyota) January 20, 2020
Read More: Can The 2020 Toyota Supra Become An Icon Like The Old Mazda MX-5 And Honda NSX?
The new Toyota Supra is arguably one of the most important sports cars launched last year; not only it brings back the iconic nameplate to the market but it also does it with great talent too, offering tons of fun behind its wheel and strong straight-line performance.
The unique exterior styling is met with a genuinely talented chassis, one that apparently can lap the Nurburgring faster than the much sharper and faster in theory BMW M2 Competition.
Add to that its muscular engine, that's conservatively rated at just 335 HP when numerous dyno tests place it north of 360 HP, which enables the Supra to hit 60 mph (96 km/h) in less than four seconds in ideal conditions and you've got one of the most complete sports cars in the market right now.
Sure, some of its BMW-sourced stuff could be masked a little bit better but the end result is a rear-driven coupe that knows how to make its driver smile and that in our SUV-infested world means a lot.
Editor's note: The tweet seems to have been deleted since we shared this story