Hks Spices Up The Toyota Gr 86 With A Supercharger And Other Performance Parts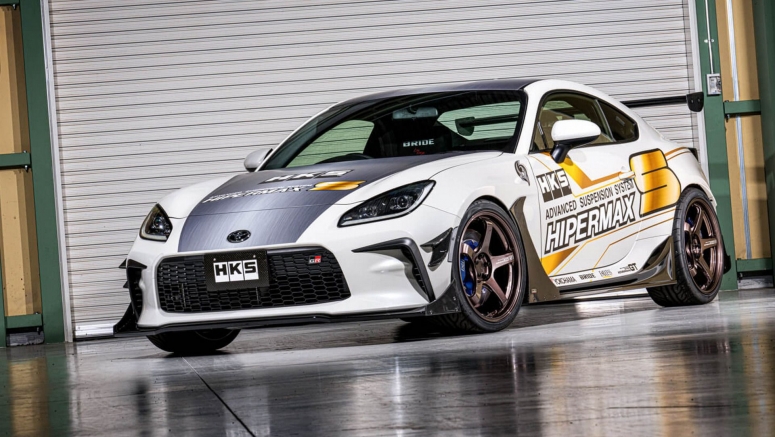 It was only a matter of time before tuning companies got their hands on the new Toyota GR 86, and HKS seems to be the first one with its GR 86 Concept.
The first and most prominent change is their "GT2" supercharger and its supporting modifications. The new GR 86 already makes more power than its predecessor, and bolting on a supercharger will further increase its output.
See Also: The 2022 GR 86 Makes A Good Impression During Our First Ride As Toyota Explains Why It Lacks A Turbo
There's no word on power figures yet, but any type of forced induction typically comes with noticeable gains. On the other end of the engine is their Hi-Power Spec L II exhaust system, which is just 0.5 mm thick and features titanium tips to maximize weight savings. If tuned properly, it should also add some power as well.
The GR 86 Concept has been fitted with HKS Hipermax S coilovers, which, thanks to dual PVSs, optimized needle jet and bump stop rubber shapes and low friction technology, offer "the best ride in HKS suspension history." Moreover, it sports a set of Yokohama Advan GT wheels mounted on Yokohama Advan Neova tires.
Read More: 2022 Toyota GR 86 Lands In America With More Power And Sleeker Styling For 2nd Gen (Live Pics)
Lastly, the GR 86 features a body kit of HKS's own design, which includes a front lip spoiler and canards, side skirts, a rear under-spoiler, and a both a ducktail spoiler and full GT wing. The overall package seems to be well thought-out, and we're curious to see what other tuning houses will come up with for Toyota's new compact sports car.
Photo
Gallery