Honda Argues Why You Should Buy A Cr - V Rather Than A Rav4, Forester Or A Rogue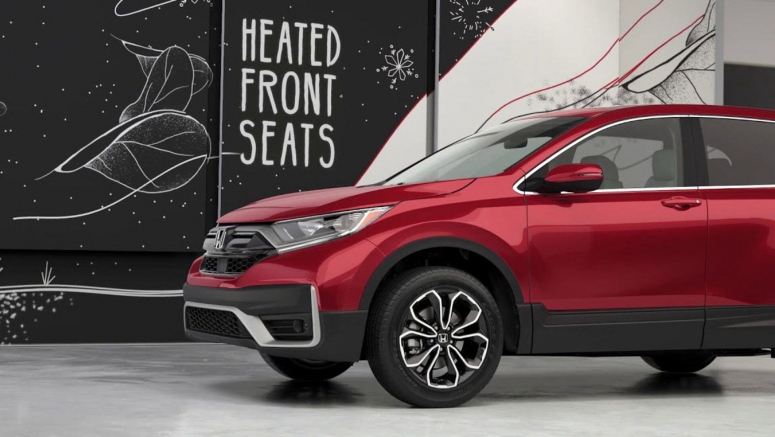 Even though these types of ads aren't as aggressive as say, Chevy's "Real People, Not Actors" spots, name-dropping your competition can make you look a bit "thirsty", which is unbecoming of an already strong-selling nameplate like the Honda CR-V.

In these videos, you'll hear Honda say that the CR-V is a better value proposition than the Toyota RAV4, Nissan Rogue and Subaru Forester.
Against the Toyota, Honda argues that the CR-V EX spec is a better buy than the RAV4 XLE, with more room inside for both passengers and cargo, as well as premium standard features such as a moonroof, heated front seats and Remote Engine Start tech – all for $2,000 less than what you'd spend on its main rival.
And yes, the RAV4 is actually the CR-V's main rival (or strongest competitor, if you will), since the latter finished 2019 as the second best-selling crossover in its segment, trailing only Toyota's offering.
Watch: Can Honda's 2020 CR-V Hybrid Beat Toyota's 2020 RAV4 Hybrid At Its Own Game?
When it comes to the Forester, Honda will argue that the 2020 CR-V comes with more standard features, like dual-zone climate control, dual second-row USB ports, Remote Engine Start (again), but also a Blind Spot Information system. Again, this is all for $2,000 less.
As for the Nissan Rogue comparison, Honda says the CR-V offers a better city mpg rating, plus adaptive cruise control, for $3,000 less.
Unlike the Forester, the Rogue joins the RAV4 as being serious competitors for the CR-V. In 2019, Nissan sold 350,447 Rogues to Honda's 384,168 CR-Vs, after having topped the Honda in 2018.
The 2020 Honda CR-V entered U.S. dealerships late last year with a $25,050 MSRP, with prices topping out at $37,070 (including the $1,120 destination charge) for the flagship Touring AWD Hybrid spec.