Honda's 1991 Civic Si Has Just 108 Hp But Is Actually Fun To Drive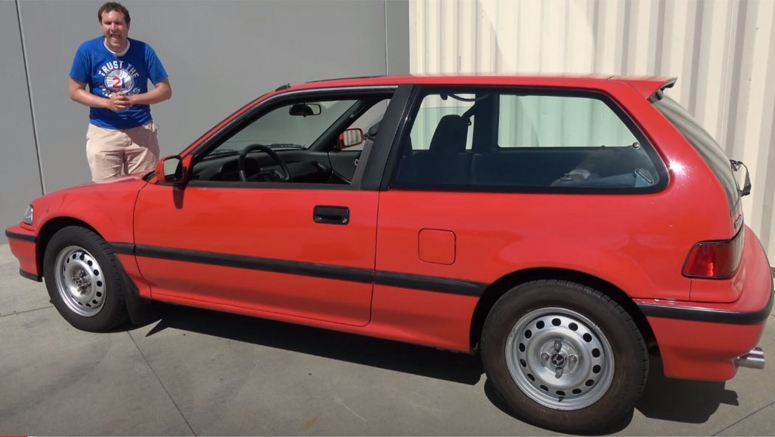 While the hot hatches from Honda that most people are familiar bear the Type R moniker, there was a time when the flagship performance Civic was dubbed the 'Si'.
As Doug DeMuro says in his most recent review, Honda's first hot hatchback came in the form of the third-generation Civic Si in the mid-1980s. A few years after its arrival, Honda launched the fourth-generation Civic and with it came a new Si – and it is this model that is the subject of the following review.
Watch Also: VTEC Yo! But Seriously, This 2005 Honda Civic Type R EP3 Looks Like Heaps Of Fun
The Civic Si tested out by DeMuro is a 1991 model and is powered by a naturally aspirated 1.6-liter four-cylinder with 108 hp. Granted, that's nothing to write home about, but considering the car weighs roughly 2,300 lbs (1,043 kg), it is actually quite brisk and can hit 60 mph (96 km/h) in 8.1 seconds while sprinting down the quarter-mile in 16.2 seconds at 82 mph (132 km/h).
Inside, the little Honda is incredibly simple. There are no superfluous accessories or overly complex design lines – only what you need, including a classic radio and cassette player.
So, what is it like to drive then? As DeMuro points out, the Civic Si lacks power steering but that's not really an issue because it weighs so little. It also doesn't feel particularly fast – but then again, it only has 108 hp, so that's hardly a surprise. However, the four-cylinder does have quite a nice tone to it and the maneuverability makes it very fun to drive.