Honda's More Mature Civic Type - R Sport Line And Its Clipped Wing Won't Make It To U.s.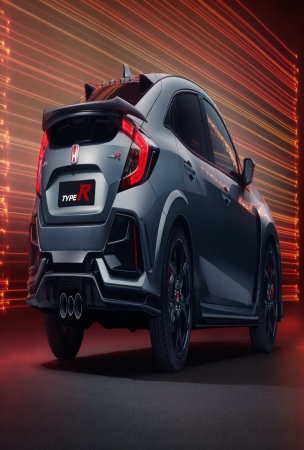 If you are a fan of that toned-down Sport Line version of the updated Honda Civic Type R and you happen to live in the US, the news are bad.
We already knew that the ever-so-slightly more discreet variant of the Civic Type-R wasn't coming in the US but that didn't stop some US owners dreaming about ordering its clipped wing and tone down the look of their cars.
Read More: Honda Civic Type R Sport Line Ditches Massive Rear Wing For More Refinement
However, as Motor Trend reports, the two wings are not directly compatible as the smaller unit mounts on the hatch in a different way, making far from a bolt-on procedure.
Still there are worse things to get stuck with that the high-level wing of the Honda Civic Type R , which is a fully functional item providing more than 60 pounds of downforce at 124 mph. As for those really wishing to make their cars less wing-y, they can always look up into the tuner market.
The Honda Civic Type R family may have grown in Europe with the addition of the hardcore Limited Edition being the purest one and the Sport Line representing the more refined and stealthiest option, but customers in the US will be offered only the former alongside the regular model.
The Sport Line variant of the updated Honda Civic Type R isn't just a more mature rear wing, however. Honda wanted this version to offer better refinement as well, so that's why the added extra soundproofing material in the boot and tailgate. The 19-inch alloys are shod in Michelin Pilot Sport 4S tires with a softer sidewall for improved comfort as well, although don't expect any major differences as the suspension settings remain the same.
Who knows, maybe Honda will change its mind and bring the Civic Type R Sport Line stateside down the road but until then, there's only one wing for us.
Photo
Gallery