Honda's New 'origin Of Determination' Campaign Celebrates The Brand's History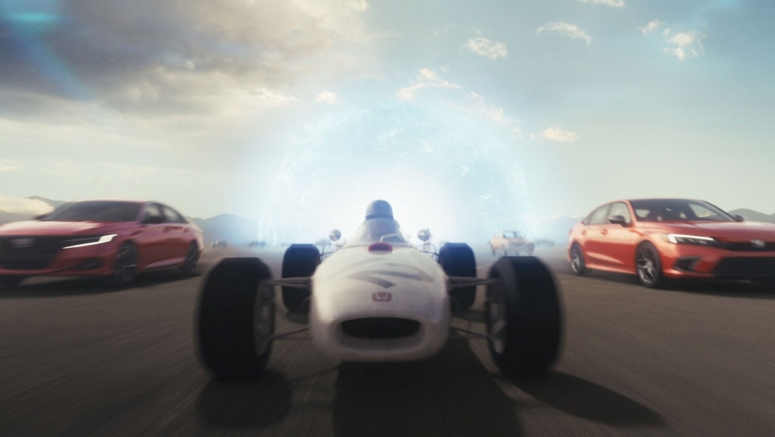 Honda has launched a new brand marketing campaign in the U.S. named the 'Origin of Determination.'
The campaign will include both 60-second and 30-second spots which will be featured across broadcast television, on-demand platforms, and shared to social media. The first 60-second spot has just been shared to YouTube and takes us on a journey through the automaker's history.
Kicking off the commercial is the 1949 Honda Dream D-Type, the very first motorcycle conceived by Soichiro Honda. It is soon joined by a number of other important Honda models, such as the S600, the automaker's first passenger car. Also featured is the first Honda race car to win an F1 race, the RA272, and the first-generation 1973 Civic. More modern Honda vehicles are also shown throughout the commercial, including the 2022 Civic, the 2022 Ridgeline, and the HondaJet Elite S aircraft.
Read Also: 2022 Honda Civic Type R Hits The Nurburgring, Probably Has A Lap Record In Mind
Honda created the commercial using a combination of historical photos, live-action and computer graphics models, allowing it to bring over 100 vehicles together for the action-packed scenes.
"Through this new brand campaign we are telling a story only Honda can tell, about a company determined to help make people's lives better – cleaner, more safe, and more fun – by constantly advancing mobility through sheer determination," American Honda Motor vice president of marketing & customer experience, Jay Joseph, said. "We want our loyal customers and those new to the brand to know that they inspire our challenging spirit that has led to everything they have seen so far and continues to inspire our engineers who are working on the next generations of Honda products."
Photo
Gallery