Is Toyota Teasing The Rumored Gr Corolla With Easter Egg - Filled Interior Photo?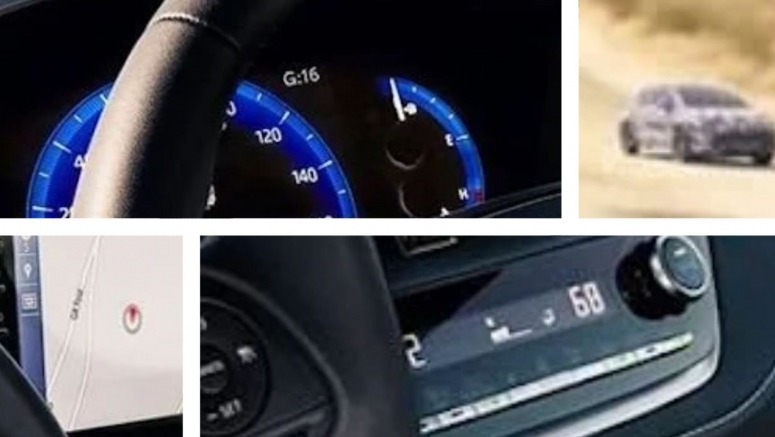 Toyota's acclaimed GR Yaris was never meant to reach U.S. shores, but earlier this year the Japanese automaker confirmed that American buyers would be getting their own GR hot hatch some time down the line. Now, they've fanned the flames of that announcement even more with a photo that could be teasing an upcoming GR Corolla.
The photo comes courtesy of Toyota USA's Instagram account, which appears to be just a normal Corolla's interior with the caption "Keep them guessing…". However, if that caption wasn't already enough to indicate that something was up, upon closer inspection there are actually multiple Easter eggs all throughout the Corolla's interior.
Read More: Japan Reheats Old Rumors About GRMN Yaris, GRMN Supra And Manual, And GR Corolla
A post shared by Toyota USA (@toyotausa)
As noticed by the GR Corolla Forum, one of these Easter eggs is the clock in the gauge cluster, which reads "G:16". If that doesn't sound familiar, G16 (more specifically, G16E-GTS) is the internal designation for the turbocharged three-cylinder found in the GR Yaris. Adding to that, the navigation reads "GR-Four", a reference to Toyota's performance all-wheel drive system, and the climate control displays the numbers 2 and 68 from left to right, a nod to the GR Yaris' top-spec 268 hp figure.
See Also: Hot Toyota GR Corolla Could Arrive In 2023 With GR Yaris' Turbo Engine
Finally, in the background of the photo is a blurred image of a car that could be the rumored GR Corolla covered head to toe in the same multicolor triangle-pattern camouflage Toyota used when the GR Yaris and Supra were still in development.
If everything in the teaser is to be taken seriously and all the unofficial rumors turn out to be true, we could see a manual, all-wheel drive Corolla hatchback with a turbocharged three-cylinder that makes the same (or even more) power than the GR Yaris. If that's the case, then customers in the United States could be in for a treat in the not-so-distant future.