Japanese Buyers Need To Wait Six Months For The New Honda Civic Type R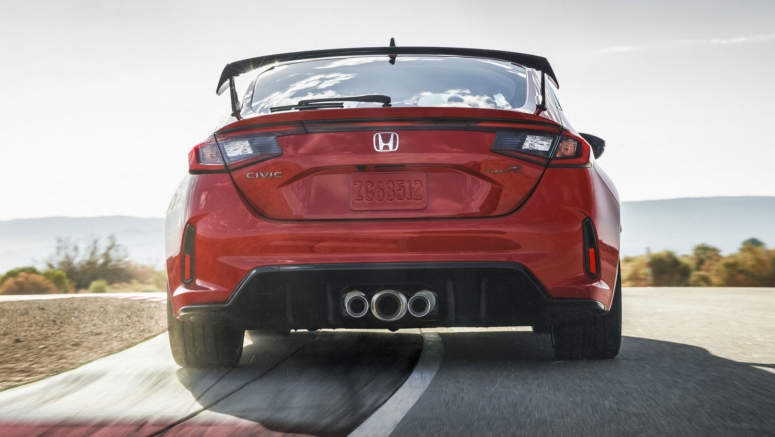 Japanese buyers of the new Honda Civic Type R will need to wait at least six months before they can take delivery of their car.
Local media suggests that Honda's Saitama factory will initially build 400 examples of the Civic Type R each month and evidently, it seems that hot hatch enthusiasts are very keen to get their hands on the car.
This report from Car Watch comes just a few days after Honda revealed North American specifications for the Civic Type R. We now know that the car features the carmaker's K20C1 2.0-liter turbocharged four-cylinder engine that produces 315 hp at 6,500 rpm and 310 lb-ft (420 Nm) of torque between 2,600 and 4,000 rpm. This gives it 9 hp more than 15 lb-ft (20 Nm) more than the FK8-generation model.
Read Also: Honda Celebrates 25 Years Of Civic Type R And Reminds Us Of All The Generations The US Didn't Get
A host of upgrades have been made to the powertrain. For example, the turbocharger generates pressure over a wider rev range following tweaks to the side, shape, and number of turbine blades. Air intake flow has also been increased, there is a more efficient exhaust, and a larger radiator. Honda has also fitted the new model with a lighter flywheel which should make it even more rev-happy.
Honda has also optimized the shift gate pattern and fitted a new helical limited-slip differential that transmits power through the front wheels. The FK8's brakes have also been replaced with two-piece units to reduce unsprung mass and improve performance.
North American buyers will be able to purchase the 2023 Civic Type R in either Championship White, Rallye Red, Boost Blue, Crystal Black Pearl, or Sonic Grey Pearl.
Local pricing details have not yet been announced.