Japan's Best - Selling Car Of 2019 Is A Boxy Honda We Don't Get Here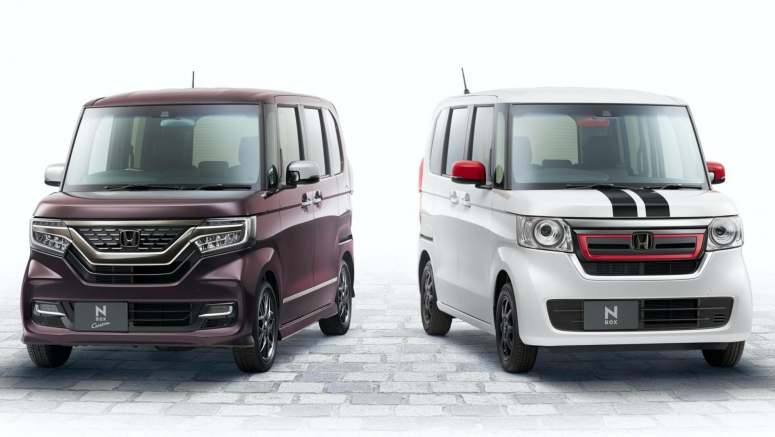 The Japanese car market is probably the world's most peculiar because it features so many models that are only sold there, the ones enthusiasts know as JDM specials.
It's no secret that kei cars reign supreme on the Japanese domestic market but did you know that a microcar was the country's best-selling vehicle overall over the last three years?
We're talking about the Honda N-Box, which ended 2019 on a roll as Japan's best-selling car with a record 253,500 sales. The N-Box nameplate exists since 2011, when the first-generation model launched in Japan.
Related: 2018 Honda N-Box Slash Brings Updates To The Sleekest Of Kei Cars
In mid-2017, Honda introduced the second-generation N-Box which went on to become the most successful so far, reaching the number one spot in Japan's best-selling cars ranking every year since its launch.
Including the 2019 result, the Honda N-Box achieved cumulative sales of 1.7 million units since the nameplate debuted in 2011. That's an enormous amount of kei cars and keep in mind we're only talking about a single model from a single automaker.
The N-Box is offered in three flavors: N-Box, N-Box Slash and N-Box Custom. Prices start from 1,411,300 yen (around $12,890) for the base model, 1,447,600 yen ($13,220) for the Slash and 1,996,500 yen ($18,240) for the Custom. For more money, each of them is available with four-wheel drive. Besides the N-Box line, Honda sells three other kei cars in Japan: the N-One, N-WGN and S660 mid-engine roadster.
All Japanese carmakers offer kei cars in their home market, where this category of cars was invented in 1949 by the government. Under the most recent regulations dating from 1998, kei cars must have engines with a maximum displacement of 660 cc and a maximum power of 64 PS (63 HP). Additionally, they must not be longer than 3,400 mm (133.8 in) and wider than 1,480 mm (58.2 in).
Photo
Gallery