Levc Tx Electrified London Black Cab Lands In Japan, Targets Toyota's Jpn Taxi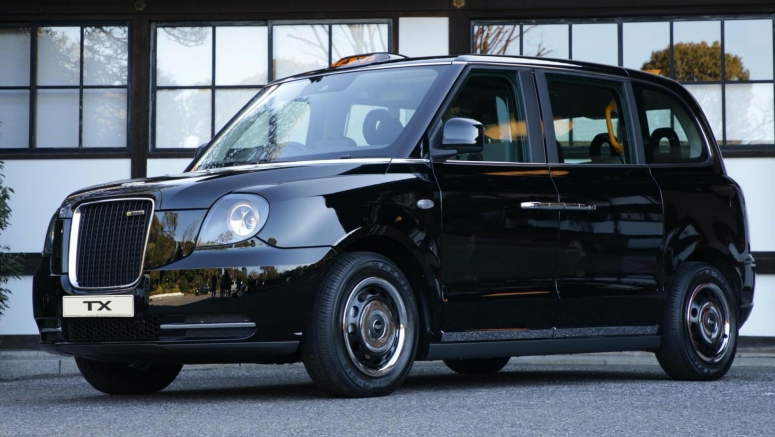 The London Electric Vehicle Company (LEVC) has launched its TX plug-in hybrid taxi in Japan.
Redesigned for the 21st century, the electrified London taxi targets both the taxi and premium shuttle markets, offering ample space for six passengers, wheelchair access and plug-in hybrid eCity technology.
The LEVC TX offers more than 130 km (81 miles) of zero-emissions, pure electric range but can cover a total of 607 km (377 miles) thanks to a Volvo-sourced 1.5-liter petrol engine. The ICE acts as a range-extender for the 31 kWh battery pack and 110 kW (150 PS /148 HP) rear-mounted electric motor.
Related: LEVC Also Sells A Light Van Version Of Its Electrified London Taxi
The Geely-owned company claims the TX far exceeds Japanese regulations for taxis, offering generous cabin space, a panoramic roof, charging points for mobile phones and laptops, as well as a class-leading 8.45-meter (27.7-ft) turning circle. LEVC does not mention Japanese pricing but says the TX will be "accessible" and will appeal to operators of taxi and premium shuttle fleets alike.
It's worth noting that the TX starts at £55,600 ($72,555) in the UK, while Toyota's JPN Taxi LPG hybrid costs less than half (3,338,500 yen or $30,310). Japan's taxi industry has 240,000 vehicles in operation, 50,000 of which are based in Tokyo. There's also an increasing number of on-demand passenger shuttle and ride sharing services in major cities.
"The electric TX will set new standards across Japan in the taxi and premium shuttle market, delighting passengers, drivers and fleet operators alike. We are looking forward to seeing TX on the streets of Tokyo and across cities throughout Japan," said Joerg Hofmann, LEVC's CEO.
The official importer and retailed of LEVC models in Japan is Yokohama-based Fleetway and Service Company. Local customers will be able to place orders for the LEVC TX starting in February, with the first deliveries expected to follow in the second quarter of 2020.
While the UK remains by far the biggest market for the TX, the Japanese launch builds on existing sales in France, Germany, Switzerland, Denmark and the Middle East. Since launching in early 2018, the LEVC TX saw over 3,800 sales worldwide.
Photo
Gallery