Lexus Experiences Drop In European Sales Due To Russia - Ukraine Conflict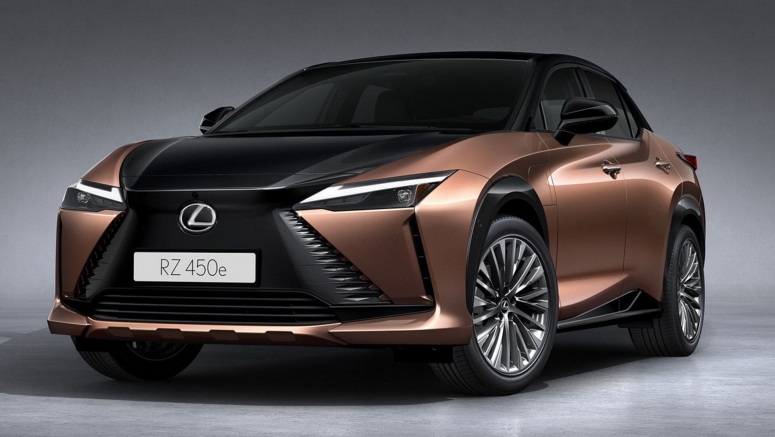 Lexus's European sales have taken a hit since the start of the war in Ukraine.
The Japanese car manufacturer sold a total of 72,441 vehicles across Europe last year. Of these, 19,638 sales were made in Russia and 1,881 were recorded in Ukraine. Since the invasion of Ukraine, however, Lexus has stopped importing vehicles into Russia.
Just 1,738 new Lexus vehicles were sold in Russia from the start of the year through April. That represents a 76 per cent decline from the year prior.
Read Also: Lexus Electrified Sport Concept To Make Euro Debut At Goodwood Festival Of Speed
Speaking with Auto News, Lexus Europe head Spiros Fortinos confirmed that vehicles sold in Russia this year were imported before sanctions began.
"We stopped deliveries as the sanctions stepped in, so the products that were already in Russia are the sales we can count on this year," he confirmed.
Due to the drop in sales across Russia and Ukraine, the car manufacturer only expects to sell roughly 50,000 vehicles across the whole European region this year. Fortinos is confident that the new Lexus RX will help to boost sales when it launches in Europe later this year. Approximately 87 per cent of Lexus sales in Europe are for SUVs and the brand's range will be further bolstered by the arrival of the all-electric RZ next year.
While Lexus is experiencing sales issues in Europe, its parent company Toyota recently revealed that it built 3,474,706 vehicles in the first four months of the year, meaning it is on track to sell 10.4 million vehicles this year.