Lotus Exige Hill Climb Car With Supercharged Honda Engine Sounds Bonkers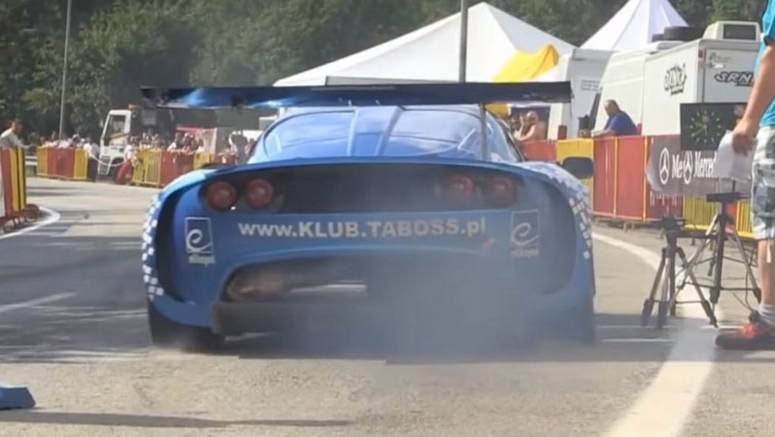 The Lotus Exige remains one of the purest sports cars money can buy and the following example kitted out for hillclimb events in Europe might just be the most focused out there.
The car competed in hillclimb events up until 2016, when it was retired. While no longer competing, it is an extraordinary piece of kit that we imagine is one hell of a machine to drive at the limit.
Read Also: 2021 Lotus Exige Sport 410 20th Anniversary Edition Is High On Nostalgia
Whereas the second- and third-generation Lotus Exige models left the factory with Toyota engines, this one features a K24 Honda engine that has been fitted with a supercharger. In naturally aspirated form, the K24 produces a touch over 200 hp in various Honda models, such as the Honda Civic Si and Acura TLX. With the supercharger, this particular example is said to pack about 350 hp.
A plethora of other modifications have been made to this Exige, most of which are focused on aerodynamics. For example, there is a towering rear wing and a revised front fascia aimed at sticking the British sports car to the tarmac. Filmed here by the HillClimb Monsters channel on YouTube, the extreme Exige takes corners at extraordinary speeds and looks to be the absolute perfect package for hillclimb racing.
In addition to sporting a new engine, a significant amount of weight has been saved, to the point where the sports car now weighs a mere 1,763 lbs (800 kg).