Mazda Makes Awd Standard For All Cx Models In The Us Market Starting From 2022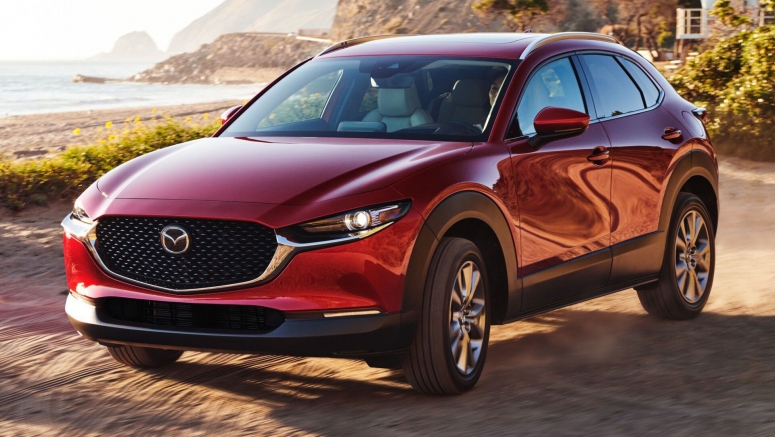 In the press release for the facelifted CX-5, Mazda made a pretty bold announcement. Starting with the 2022 model year, the i-Activ all-wheel-drive system will be standard across the entire range of CX models in the US market.
Currently, Mazda's US range of SUV models includes the CX-3, the CX-30, the CX-5, and the flagship CX-9. All of them were already offered in both FWD and AWD-guise, with the latter being optional.
Standardizing the i-Activ all-wheel drive (AWD) means that starting prices of the CX models will go up due to the demise of the more economical FWD variants. For example, the 2021 CX-3 currently starts from $21.965 in FWD and from $23.365 in AWD guise. Similarly, the slightly larger 2021 CX-30 costs $23.225 in FWD and $24.625 in AWD form.
Mazda's decision to only offer AWD SUVs in the US is part of the "brand's expansion into the premium space". It is clear that the Japanese company wants to rival the likes of BMW, Audi, Mercedes-Benz, and Lexus instead of traditionally mainstream brands like Toyota, Honda, and Subaru. In that context, Mazda's future range will move upmarket with the help of an upcoming rear-wheel-drive platform and a new range of inline-six engines.
See Also: 2022 Mazda CX-5 Revealed With Standard AWD And Refreshed Styling
Besides bringing a more premium appeal, the i-Activ AWD system improves performance and safety in all weather conditions thanks to the added traction. Everyone knows that only a tiny percentage of SUV buyers will drive off the beaten track, but an AWD system does bring more confidence to the driver even if he never leaves the tarmac. Mazda's system continuously monitors the weight transfer based on the applied acceleration and cornering forces, directing power to the appropriate wheels. Thus, the company claims that it "emphasizes the enhanced driving dynamics" that are valued by their customers.
Photo
Gallery