Mazda Rx - 10 Vision Longtail Would Be The Ultimate Halo Hypercar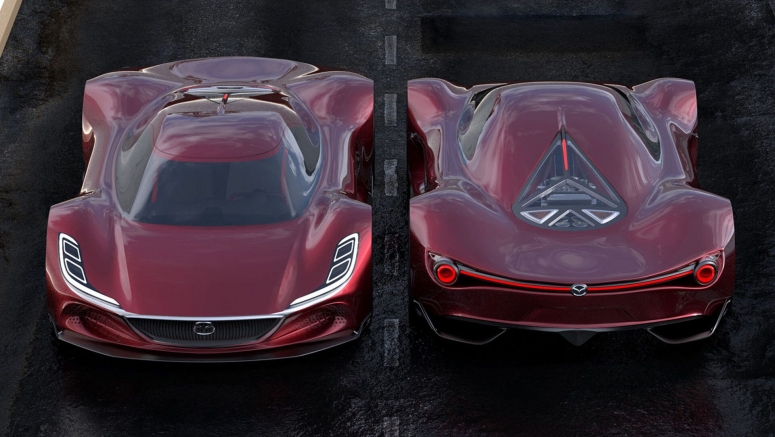 Remember the gorgeous Mazda RX-Vision Concept from a few years ago that was thought to have previewed a new RX-9 sports car? Well, this Mazda concept created by Maximilian Schneider makes the RX-Vision seem restrained and takes the idea of a flagship Mazda to a different level.

Schneider is an exterior designer at Mitsubishi Motors Japan and created the RX-10 Vision Longtail as a halo hypercar for the Japanese automaker that could be produced in road-going guise as well as a race car for the upcoming Hypercar class at Le Mans.
Read Also: The Mazda 9 Supercar Is Something We'd Love To See Become A Reality
Powering the theoretical hypercar is a 2.3-liter turbocharged three-rotor engine that alone pumps out an impressive 780 hp. Adding some additional grunt are two electric motors powering the front axle, each with 125 hp, resulting in a total of 1,030 hp from the 3-rotor and the electric motors. Schneider told CarScoops that in theory, this would be enough to send the hypercar to 100 km/h (62 mph) in as little as 2.5 seconds as well as a 265 mph (427 km/h) top speed.
Then we come to the design. As the RX-10 Vision Longtail has its engine mounted at the rear, it adopts a seductive mid-engined profile. Up front, there are curvaceous wheel arches as well as a set of LED headlights and Mazda's recognizable grille. The cabin of the hypercar looks particularly airy thanks to a wraparound windshield.
The rear half of the concept is most intriguing because as the name implies, it is a 'Longtail', much like the McLaren F1 GTR Longtail. The car is also extremely low-slung and would slice through the air, making it perfect for the long Mulsanne straight at Le Mans.
Thanks to Maximilian for sharing his work with us!
Photo
Gallery