Next - Generation Toyota Harrier Surfaces Before Japanese Debut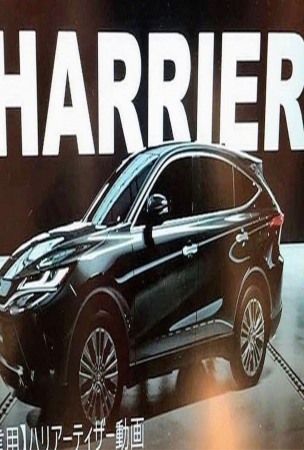 Images have leaked online reportedly showing an all-new generation Toyota Harrier sold primarily in Japan but also some other Asian markets.

The images surfaced online at the Worldscoop forum and show that Toyota's designers have drastically updated the design of the SUV. Although unconfirmed, it seems as though the vehicle is based on the same platform as the Toyota RAV4.
Some are comparing the overall shape of the new Harrier to the Ford Mustang Mach-E. Like the Ford, the Harrier sports an elongated hood as well as a sleek roofline and tapered rear window. It does look substantially bigger than the Ford, however.
Read Also: Toyota Harrier Special Editions Get "Blueish" in Japan
Elsewhere we have noticed the new Harrier has revised headlights with LED daytime running lights while at the rear is has thin taillights that protrude out of the bodywork and include an LED light bar stretching across the tailgate.
While details about the new Harrier are scarce, Indian Autos Blog reports that it will be sold with at least two different powertrains. Sitting at the base of the range will be a 2.0-liter petrol engine while above it there will be a 2.5-liter petrol engine coupled to a hybrid system. One of the leaked photos of the SUV shows a 'Hybrid' badge sitting on the tailgate as well as an 'AWD-I' badge.
It is speculated that Toyota could premiere the all-new Harrier this month. From 1998 to 2013, the Toyota Harrier was sold in markets outside of Japan as the Lexus RX. Now in its fourth-generation, the Lexus RX is a unique product but we wouldn't be surprised to see the next-generation model sport some styling touches similar to the new Harrier.
Repost @summit3837 Teaser / Bocoran Harrier generasi terbaru! #toyota #harrier #toyotaharrier #トヨタ #ハリアー  #crossover #autocorsaid #autocorsa
A post shared by Autocorsa Indonesia (@autocorsa.id) on Apr 6, 2020 at 9:30pm PDT
Photo
Gallery