Nissan Won't Make A 2021 370z As We Wait For 2022 400z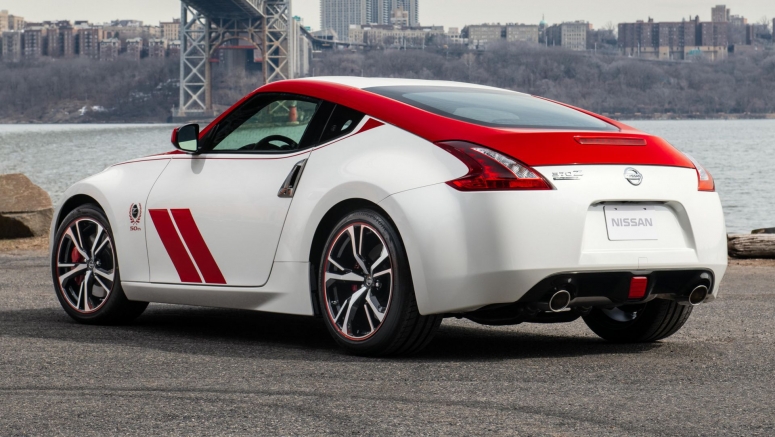 As Nissan prepares to usher its next generation Z car into the world, the last one will be discontinued for 2021.
That's according to Motor Authority, which spoke to a Nissan spokesperson. If you're interested in getting (what will likely be a pretty good deal on) a 370Z, though, you're still in luck.
Nissan has pushed the 2020 model-year cars into 2021, so there will still be some on dealer lots. The brand is expected to fully unveil the new Z car at some point this year and it will be sold for the 2022 mode year.
The new Z car is rumored to be called the 400Z and, indeed, trademark filings would suggest that that's at least an option. Under the hood, meanwhile, the same twin-turbo V6 that powers the Q60 coupe is expected, as is a six-speed manual transmission.
Also Read: Nissan Dealers Want To Capitalize On Rugged Off-Roaders Buzz, Ask For Xterra's Return
Nissan is also expected to make the 400Z a little nicer inside to help it move upmarket and compete with the Supra. That would mean that it has to compete with a car that makes 382 hp and 368 lb-ft of torque. That shouldn't be too hard to achieve, since the Q60 Red Sport makes 400 hp.
As for looks, Nissan has already given us a big hint as to what it wants to build with the Z Proto, the concept form of the new Z car. Indeed, it seems that the Z Proto was a fairly close-to-production concept because patent filings filed by Nissan have shown a car that looks almost identical to it.
Exactly when the new car will be revealed has not yet been made clear, unfortunately.