Qotd: Is Factory Navigation Still Relevant In The Age Of Android Auto And Apple Carplay?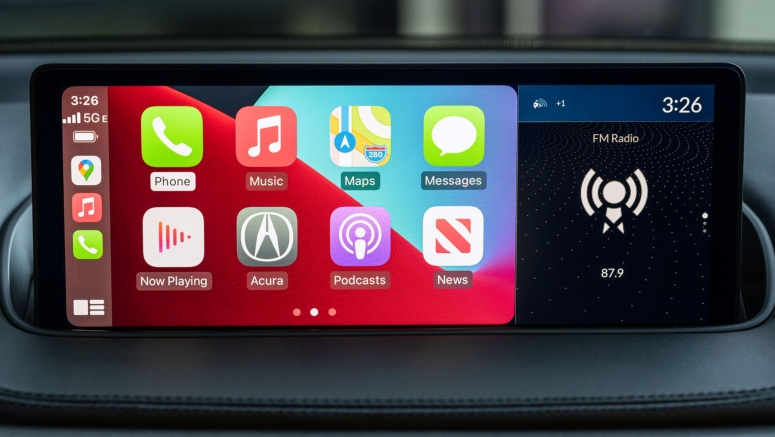 Modern automobiles are computers on wheels and that revolution was spearheaded by navigation systems.

It's really quite remarkable when you think about it, as we're only a few decades removed from relying on paper maps. The internet then ushered in MapQuest directions, which users would print at home and use on their journeys to varying degrees of success.
Not long after, standalone navigation systems from TomTom and Garmin eliminated the stress of driving in unfamiliar areas. Around the same time, factory navigation systems were becoming more prevalent and being offered on mainstream models.
Also Read: Google Ditching Android Auto Phone App Starting With Android 12
That's a simplistic overview, but traditional navigation systems have become overshadowed by smartphones. Now, virtually everyone carries a navigation system in their pocket and nearly every automaker offers Android Auto and Apple CarPlay compatibility.
That brings us to our question of the day, is factory navigation still relevant? Even automakers themselves seem to be asking that question as the Toyota Corolla Cross isn't available with factory navigation because the company believes buyers will be tech savvy and value-focused, so they'd rather use free alternatives from Apple and Google.
It's hard to argue with that logic as navigation is typically an expensive and somewhat redundant option. Prices vary by model, but getting factory navigation in a 2021 GMC Canyon Elevation will set you back $1,095. While that price does include some other equipment, it's pretty expensive considering virtually everyone already owns a smartphone with maps that are always up to date.
That being said, there are a number of advantages to factory navigation as you don't have to worry about pairing devices or wonky connections. Some systems also offer additional benefits such as the status of nearby charging stations.
With all that being said, do you think factory navigation is still relevant and worth the cost? Let us know in the comments below.