Stellantis Will Build Toyota's First Large Van, Coming In 2024 With An Ev Variant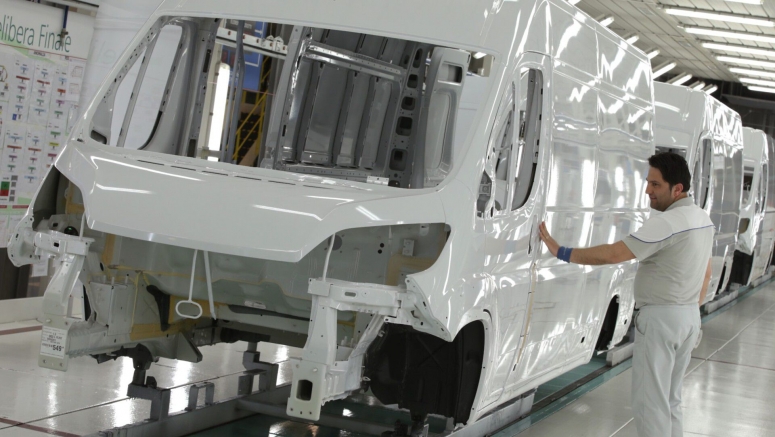 Stellantis and Toyota will jointly produce new large commercial vans for the European market, which will also be available in fully electric forms. This expands the current LCV partnership between the two brands, alongside the compact-sized and mid-sized vans that are already in production.
The new large van will arrive in mid-2024 and will be produced by Stellantis in the Gliwice (Poland), and Atessa (Italy) plants. Toyota will be allowed to sell it in Europe with its own badges, marking the first time the Japanese automaker will have an offering in this segment.
See Also: 2023 Ram ProMaster Unveiled With Redesigned Face, New Super High Roof Option
Reading between the lines, the unnamed Toyota will be a sibling to the Fiat Ducato, Citroën Jumper, Peugeot Boxer, Opel/Vauxhall Movano, and RAM ProMaster large vans. Despite being originally unveiled back in 2006, most of the aforementioned models are already offered in EV form and come in a variety of different wheelbase lengths and roof heights.
Judging from Toyota's strategy with the ProAce City (compact van) and ProAce (mid-size van), the larger LCV will most likely share most of its body panels and interior with the Stellantis siblings, with a slightly redesigned grille and bumper incorporating Toyota's own design language. Unlike the smaller vans which are also offered in more civilized MPV versions, the large van will likely remain an LCV.
The partnership between the two companies started in 2012 with a Toyota-branded mid-size LCV produced by Stellantis in Hordain (France). It was expanded in 2019 with the compact LCV siblings produced by Stellantis in Vigo (Spain) and is now completed with the large van covering all of the core LCV segments in Europe.
See Also: Stellantis Temporarily Halts Van Production In Italy Due To Shortage Of French Engines
Carlos Tavares, Stellantis CEO, said: "Operational excellence is by definition recognized in this expanded deal", adding that the new agreement will strengthen Stellantis' "leadership in the EU30 for LCVs and low emission vehicles", in line with the Dare Forward 2030 goal of becoming a global leader in LCVs, in terms of "technology, manufacturing, market share and profitability".
Matt Harrison, President and CEO at Toyota Motor Europe, added: "We are pleased that we can extend this successful partnership through the introduction of a new large-size commercial van. It represents an important addition and completes our light commercial line-up for Toyota's European customers. The new LCV will represent a key contribution to Toyota's growth targets for its overall LCV line-up, alongside the Hilux pick-up, Proace and Proace City, enabling Toyota to provide a mobility solution in all segments of the LCV market".