Subaru Aiming For Zero Traffic Fatalities With Ai - Based Next - Gen Eyesight System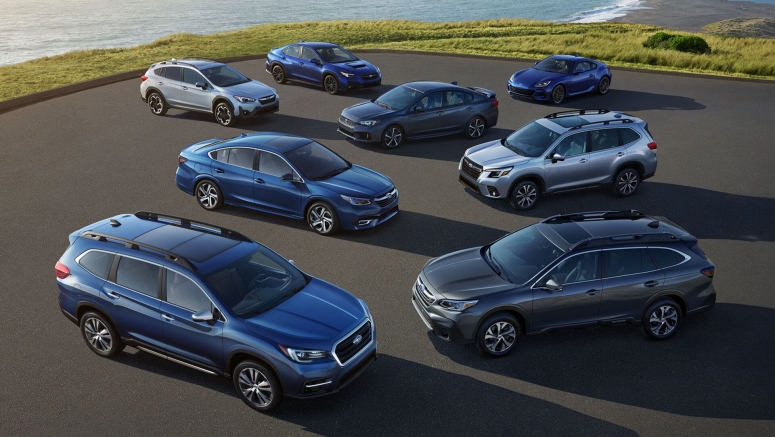 Subaru is working on updated versions of its EyeSight driver assist system that are set to improve on the popular technology.
The new system will be introduced from 2025 and is set to use artificial intelligence to improve computer recognition. It will build upon Subaru's existing stereo camera system and is being brought to life in part at the Subaru Lab, an artificial intelligence development center on Tokyo's Shibuya neighborhood.
While recently speaking about the improved EyeSight system, Subaru Lab director and senior program manager Eiji Shibata said that the automaker is not focused on autonomous driving but rather on improving safety. "Subaru's approach is how to reduce traffic accident fatalities to zero as soon as possible rather than focusing on autonomous driving," Shibata noted.
Read Also: Nearly 190,000 Subaru Imprezas Built From 2016 To 2019 Need New Headlights Says The NHTSA
Given that Subaru's focus is on safety, it is not spruiking what level of autonomy will be offered by the system. Subaru Lab deputy director Toru Saito added that the car manufacturer also doesn't have any immediate plans to adopt lidar sensors for its autonomous driving system.
According to Saito, using cameras alongside artificial intelligence is a better solution and creates improved three-dimensional imagery because the two cameras can triangulate objects from different angles.
"The use of stereo camera has a huge advantage in connection with AI," Saito told Auto News. "Other carmakers pursue a multi-solution approach and use radars, monocular cameras, and lidar. But stereo cameras are capable of doing what these three technologies can do individually."
Subaru also plans to introduce advanced new auto-parking features in its next-generation of EyeSight systems with Shibata noting that accidents in parking lots account for one third of all traffic accidents.
Details about Subaru's EyeSight plans comes shortly after the company revealed that it had sold more than five million vehicles equipped with the current system. The system was first introduced in May 2008 and is now fitted to 91 per cent of all Subaru models sold worldwide.