Subaru Levorg Could Be Updated With A More Powerful Engine From The New Wrx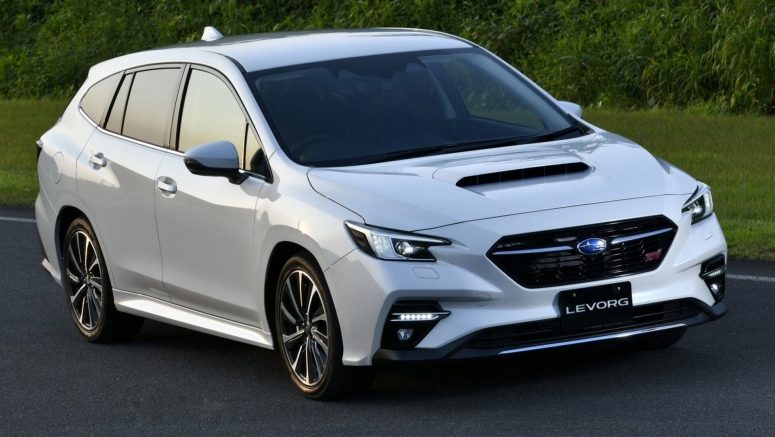 Subaru will apparently overhaul the Levorg and turn it into a wagon alternative to the latest-generation WRX.
While the Levorg is only sold in select markets, such as Japan and Australia, it is a popular and sleek wagon and a nice alternative to the SUVs that have proliferated the car market in recent years. In Japan, it is currently sold with a turbocharged 1.8-liter four-cylinder but Car Expert claims that Australian models will have the same powertrain as the new WRX that was revealed today.
Read: 2022 Subaru WRX Revealed, Gets First Ever Adaptive Suspension Option
This powertrain is a 2.4-liter turbocharged four-cylinder borrowed from the Ascent crossover. While it didn't quite reach the 300hp mark we were hoping for in the WRX, with 271 hp and 258 lbs-ft of torque on tap, an updated Levorg would make for one hell of a compact performance wagon.
It remains unclear if the new Levorg could also be offered with a manual transmission like the WRX or if a CVT will be the only option. Regardless of the transmission, power will be sent to all four wheels.
The latest-generation Levorg was unveiled in August last year and is underpinned by the Subaru Global Platform. Its 1.8-liter turbocharged four-cylinder produces 174 hp between 5,200 and 5,600 rpm and 221 lb-ft (300 Nm) of torque between 1,600 rpm and 3,600 rpm. It is currently only offered with a CVT and also comes standard with Subaru's latest-generation EyeSight suite of advanced driver assistance systems.