Subaru's First Ev To Arrive By 2025, Entire Range To Be Electrified By Mid - 2030s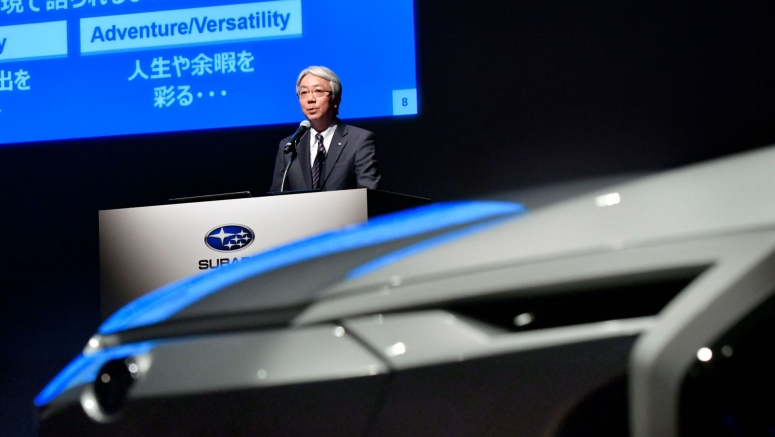 Subaru might be lagging behind its bigger rivals in terms of electrification but they want to make up for the lost ground with a new plan that aims to electrify its entire lineup by 2035.
In a technology briefing held by the Japanese automaker, Subaru announced its new long-term technology goals as the partnership with Toyota grows stronger and revealed a new design study for a full-electric crossover.
Read Also: 2021 Toyota GR86 And Subaru Sibling To Replace 86/BRZ, Said To Get TNGA Platform, Turbo Engine
The production version of the design study is currently in development in partnership with Toyota and it's scheduled to go on sale before 2025. In addition, Subaru wants both battery-electric and hybrid models to account for 40 percent of its global sales by 2030, and electrify its entire range globally by the first half of the 2030s.
Despite the partnership with Toyota, Subaru also added that they are focusing on enhancing their 'distinctive strengths'.  "We will further evolve our core technologies of horizontally-opposed 'Boxer' engines, all-wheel-drive technologies, superior driving performance and safety, EyeSight driver assist system and environmental technologies," the company said in a statement.
Subaru will launch its new hybrid models that employ Toyota's technology by 2025, around the same time with its full-electric SUV. The company currently offers mild hybrid and plug-in hybrid variants of the Crosstrek, Impreza and Forester in different regions of the globe.
"With the aim of making Subaru different from other brands, we will further hone the distinctive qualities that make a Subaru a Subaru, maintaining the unique attributes our customers have come to expect," said Tomomi Nakamura, Subaru's President. "At the same time, as we work to fulfill our social responsibilities, including the protection of the global environment, we will leverage Subaru's unique character and technological innovation to contribute to the creation of a carbon-free society."