Super Subie? Next - Gen Subaru Wrx Sti Could Have 400 Hp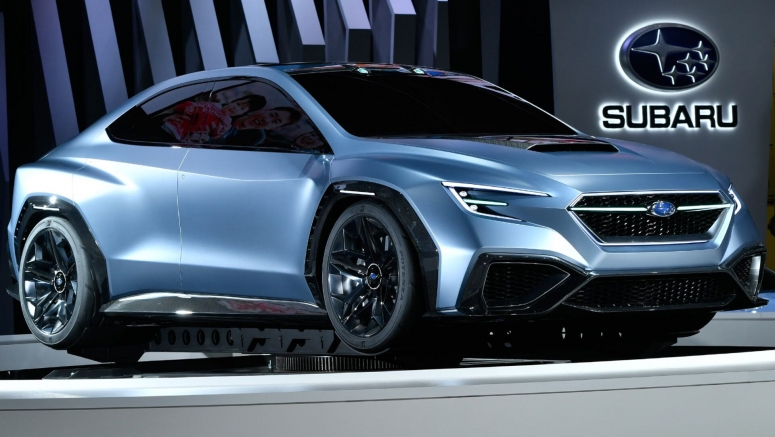 The Subaru WRX STI is getting pretty long-in-tooth, but an all-new model is on the horizon and it could have 90 hp (67 kW / 91 PS) and 71 lb-ft (96 Nm) more than its predecessor.

According to Forbes, the next-generation WRX STI will arrive in 2021 and feature a turbocharged 2.4-liter boxer engine that produces "no less than" 400 hp (298 kW / 406 PS) and 361 lb-ft (489 Nm) of torque.
The publication says the engine will be based on the turbocharged 2.4-liter four-cylinder that resides in the Ascent. However, it will feature a host of changes which are rumored to include new pistons, a reinforced crankshaft as well as upgraded valves and ports. The publication also notes the "boost pressure will be tweaked" and this seems to suggest there will be a revised turbocharged.
While nothing is official, engineers reportedly benchmarked the engine against the turbocharged 2.0-liter four-cylinder created by Mercedes-AMG. The latest version of the engine was unveiled last summer and it produces up to 415 hp (310 kW / 421 PS) and 369 lb-ft (500 Nm) of torque.
Less is known about the standard WRX, but it will likely adopt a detuned version of the STI's engine. There's no word on how much power it will have, but the WRX currently has a 2.0-liter four-cylinder with 268 hp (200 kW / 272 PS) and 258 lb-ft (349 Nm) of torque.
Subaru has been tight-lipped about the next-generation of performance cars, but previous reports haves suggested the models will continue to be offered with a manual transmission. The vehicles were also previewed by the Viziv Performance concept which was unveiled at the 2017 Tokyo Motor Show. The production models are slated to ride on the Subaru Global Platform and feature the company's symmetrical all-wheel drive system.