Suzuki Jimny Proves Itself Against A Lada Niva And A Dacia Duster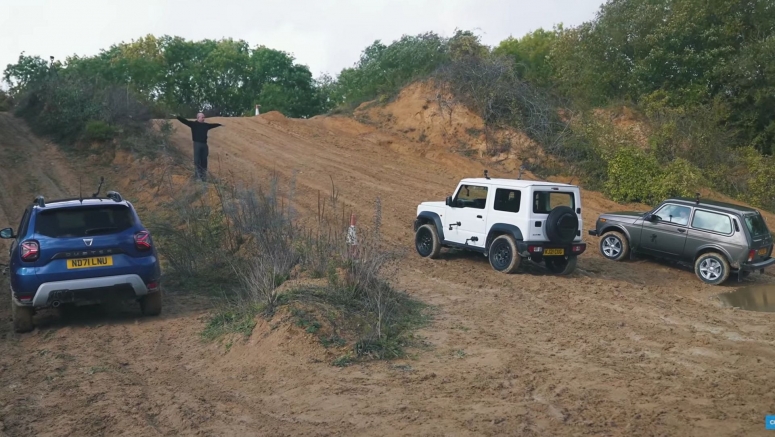 There are certain old-fashioned technologies that are fetishized by the off-roading community, such as solid axles, ladder frames, and more. The Suzuki Jimny proves that the mix of old-school and modern tech is a recipe for success.
Competing against the Lada Niva and the Dacia Duster, all of which come in at under £20,000, the Jimny shows that the love enthusiasts shower upon it is well-earned.
In a series of off-road tests conceived of by Carwow, the Suzuki Jimny shows that its body-on-frame construction, its solid axles, and its excellent traction control and hill descent mode equip it well for off-roading.
Read Also: Suzuki Jimny Returns To UK As Two-Seater LCV From £16,796
Both the Lada and the Dacia employ unibody construction, which is good for stiffness, but which doesn't seem to offer them too many advantages here. The Dacia, meanwhile, has fully independent suspension while the Lada's rear axle is solid but its front end is independent.
Particularly in the step challenge, which sees wheels at opposite ends of the vehicles sent into the air simultaneously, the Jimny proves its mettle, climbing up the hill with ease. Both the Lada, despite its central locking diff, and the Dacia, which depends on its inferior electronic controls, struggle once wheels are in the air.
The advantage of the Jimny is such that it wins the competition before the last challenge. After all six challenges, it earned itself 14 points (out of a possible 18), while the Dacia earned 12, and the Lada earned 10.