Tenth - Gen Honda Accord Finally Reaches Japan, Gains Genuine Accessories From The Get - Go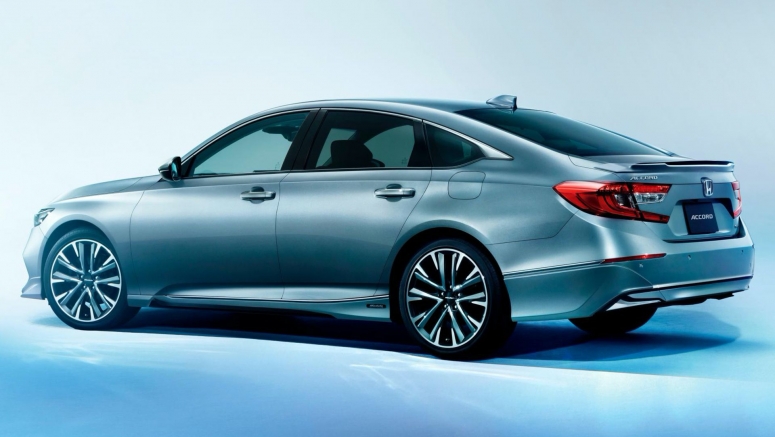 You may find it hard to believe, but the tenth-generation Honda Accord had its Japanese premiere in late October 2019 at the Tokyo Motor Show – more than two years after its world debut in U.S. specification.
This explains why Honda Access is only now launching the first genuine accessories for the midsize sedan. Going on sale on February 21 to coincide with the domestic market rollout of the tenth-gen Accord, the range of aftermarket parts is quite diverse.
The exterior of the JDM Accord can be individualized courtesy of a revised front grille with less chrome, sportier bumpers, sharper side skirts with Modulo badging, as well as a trunk lid spoiler. Also available are custom 18- and 19-inch aluminum wheels and darkened front Honda logo.
See Also: Honda Wants To Freshen Up Your JDM S2000 Roadster With Genuine Accessories
Honda Access offers LED welcoming lights when the doors are closed and puddle lights with Accord logo projected on the ground when the front doors are open. For the interior, the catalog includes door bin lighting as well as front and rear tread plates – which come with or without Accord lettering (illuminated at the front).
There's also a smartphone-linked drive recorder (DRH-204WD) which can simultaneously record what happens at the front and rear of the vehicle thanks to the addition of a rear camera. On a more practical note, Honda Accord owners can choose between trunk carpet mats (with deodorant and antibacterial treatment, mind you) or trunk trays that can be removed and washed.
The Honda Accord comes exclusively as a two-motor hybrid in Japan, badged e:HEV. The powertrain combines a 145 PS (143 HP / 107 kW) 2.0-liter i-VTEC four-cylinder gasoline engine, a 184 PS (181 HP / 135 kW) propulsion electric motor, a starter generator motor, an eCVT and a battery pack. Honda does not list the combined output but says the electric motor delivers 315 Nm (232 lb-ft) of peak torque.
The Honda Accord e:HEV starts from 4,650,000 yen (approximately $41,530) in Japan.
Photo
Gallery