Texans Can Now Switch From The Leaf To The Gt - R With Nissan's New Subscription Service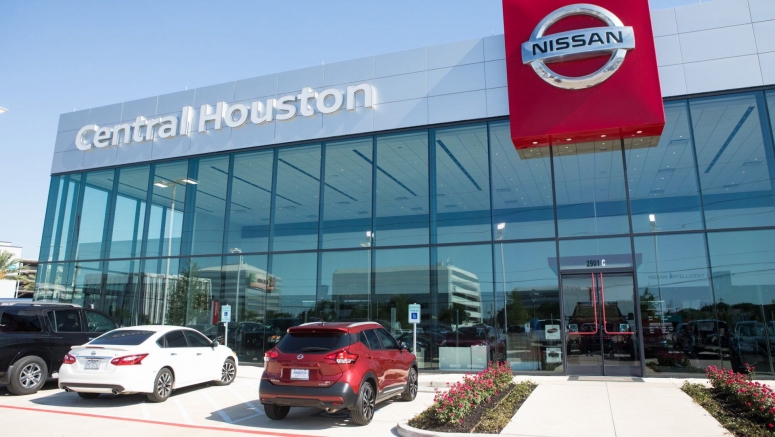 Nissan is launching a subscription service model dubbed 'Nissan Switch', which the carmaker will test in the Greater Houston area.

The program offers access to a variety of models, including the all-electric LEAF Plus, Titan pickup truck and even the GT-R. Since this is a subscription service, there's no long-term contractual commitment from the user, which means you can come and go as you please.
If you want to participate, visit this link between now and August 2020.
Read Also: Nissan Is Now Worth Less Than Subaru After Stock Price Tumbles To Decade Low
"Nissan Switch is another way that Nissan is testing alternatives to the notion of traditional mobility, without long-term financial commitments for our customers," said Nissan exec Andrew Tavi. "This program provides more choice, convenience, and flexibility. For those who want a sedan during the week and an SUV or sports car, like the GTR, on the weekends, Nissan Switch provides the solution."
With Nissan Switch, users can gain access to vehicles that represent the latest model year, boasting well-equipped trim levels. Some even come with the automaker's ProPILOT driver-assist tech.
There are two tiers to choose from, and you can change those tiers each month, meaning you can go from a LEAF to a GT-R just like that. However, you need to pay a $495 membership activation fee, while the monthly subscription includes the car itself (unlimited switches, even a new car every day), delivery, cleaning, insurance, roadside assistance and regular maintenance.
As for the main costs, you pay $699/month for an Altima, Rogue, Pathfinder or Frontier, $899/month for the LEAF Plus, Maxima, Murano, Armada, Titan, 370Z, or $899/month with an additional $100/day with 7-day consecutive maximum usage for the GT-R.
Photo
Gallery