The Story Of The Porsche 924 Started Out With A Lot Of Vw, And A Bit Of Mitsubishi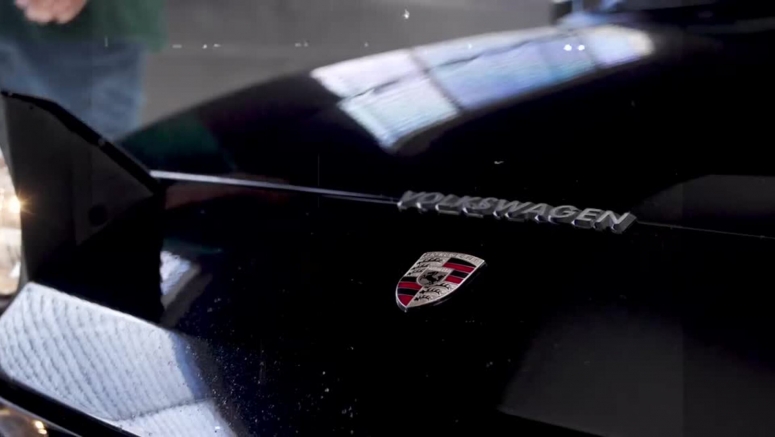 German automotive rivalry has seen centuries of fierce battles among some of the greatest car brands in existence. While this seemingly unending war produced and continues to produce some of the most remarkable examples of automotive craftsmanship in history, some respected icons were built as a result of alliance and partnership, which is precisely where the story behind the Porsche 924 begins.
As Hagerty's Jason Cammisa explains, back in the 1970s, it was required by law for German companies to include a description of what they did in the company name. Porsche always wanted to stand out as a special breed among the others, which is why they identified themselves as an engineering consulting company that occasionally built cars, rather than your run-of-the-mill carmaker.
VW requested the assistance of Porsche to build a fun and exciting sports car, but the catch was that it needed to be inexpensive, which indirectly meant the use of existing parts. Porsche got to work and eventually produced a front-engine, rear-wheel-drive layout that would inherit a motor from a Volkswagen cargo van, an Audi 100 gearbox, and even parts from the Beetle, Golf, and VW Microbus. But just as production was about to kickoff, a financial crisis and new management set things in a different direction. The project, codenamed EA425, was stuck with an owner that paid for its design but didn't want to use it. So what did Porsche do? They bought it back.
See: This Is What An Electrified Porsche 928 Coupe Would Look Like in 2025
With that, the 924 made its way onto the road, and despite some controversy about its capabilities, it put up impressive performance-based figures and was quickly recognized as a top competitor in the segment. The car was still far from perfect, though, and complaints came in that its primitive suspension made it a nightmare on American highways.
Porsche went back to the drawing board and decided that along with fixing the immediate issues, they would also actively work to redesign everything about the 924, making it a much better machine. One of the more significant decisions to be made was the input of a new engine, as VW's agreement to produce 100,000 Audi engines for the 924 was reaching an end. After adding and subtracting cylinders from existing motors, Porsche decided that they would stick with a fout-cylinder — one which they would end up designing from scratch. However, Porsche's new engine needed balance shafts to keep it running smoothly, and the Germans were forced to turn to Mitsubishi, who they knew did it better.
Read: This Restored Black And Gold 924 Carrera GTS Rally Car Was Once Walter Röhrl's
This integration allowed the 924 to achieve a 0-60 mph (0-96 km/h) time of 7.5 seconds — two and a half seconds faster than before. To celebrate this achievement, Porsche decided that they should give the vehicle a cosmetic redesign, and so the 944 was born, and it went on to win the Car and Driver award for being the best handling car in the world.
With performance issues out of the way, Porsche decided to add a much-needed touch of luxury and redesigned the interior of the 944, which in the 924, was basically a cobbled-together collection of VW bits. But its competitive pricing was fading quickly.
To counter this issue, Porsche decided to ditch the body of the 944 and transfer its fantastic engine into the narrower 924 and called it the 924S which was very close to performance to the 944 and, due to the narrow body, even better at high speeds.
Eventually, Porsche would continue to develop the 944 over the years, shedding obsolete parts and transforming into the 968, a car with 236 hp, or 2.5 times more than the first 924, and a 0-60 mph (0-96 km/h) time of 5.6 seconds.